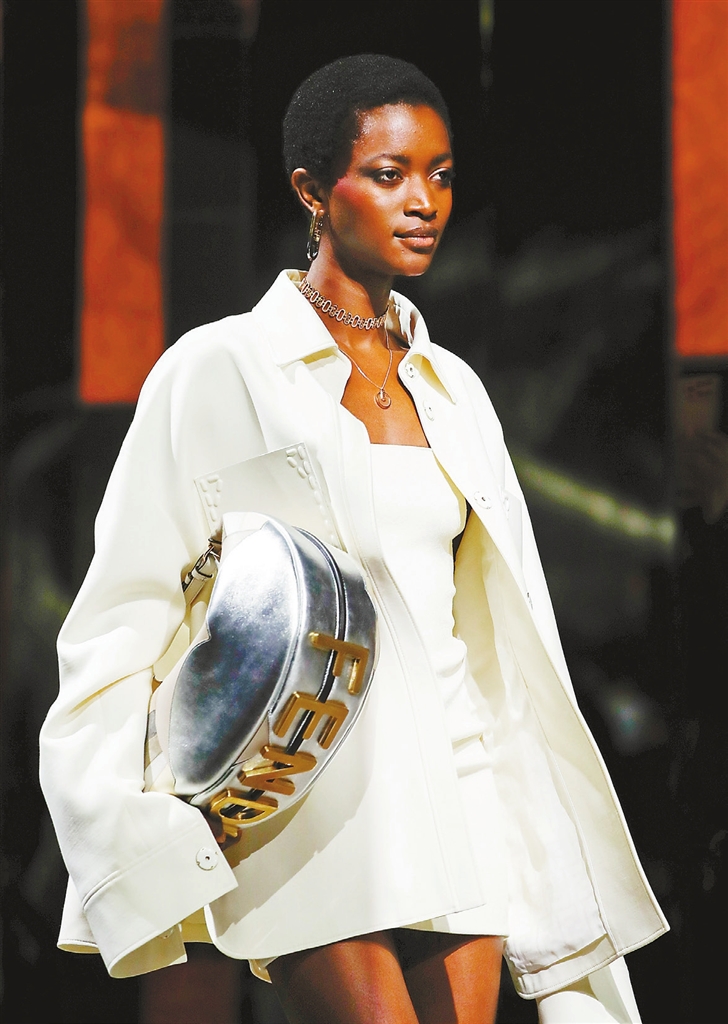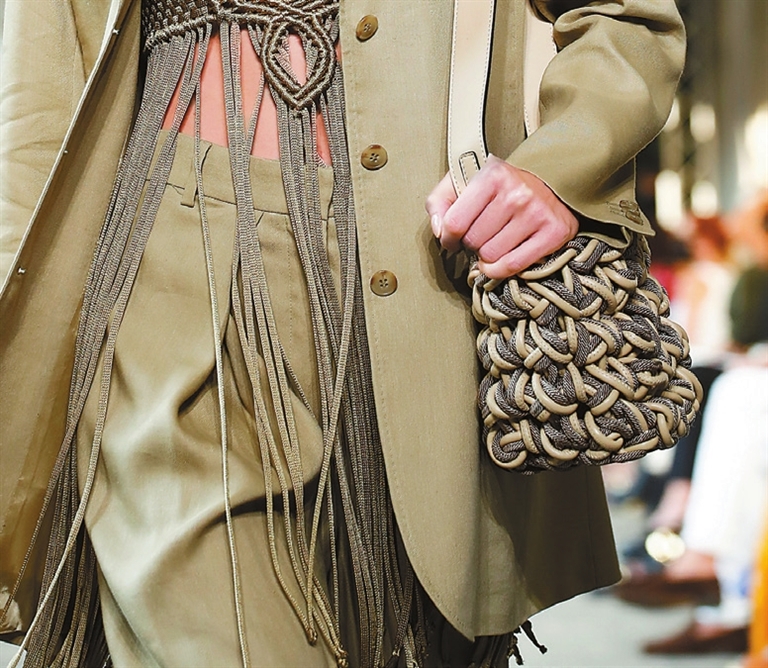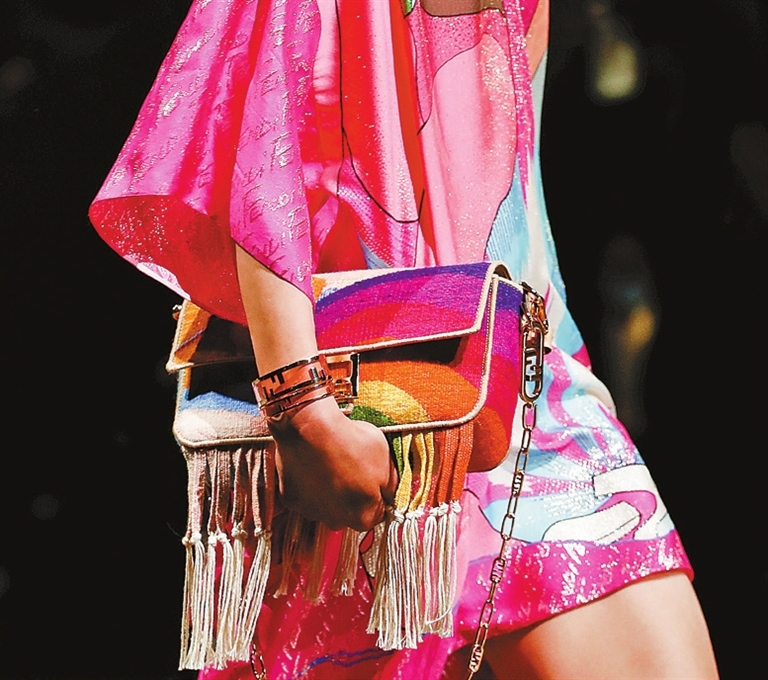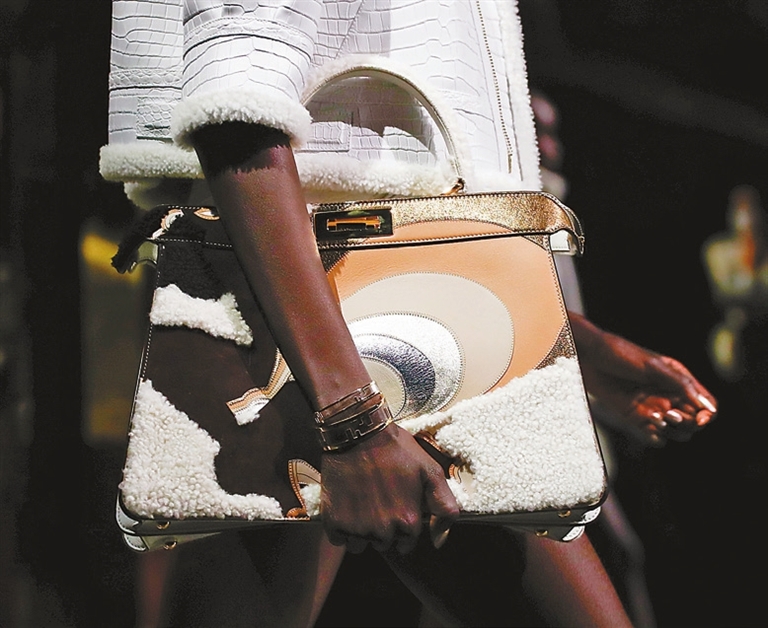 IF you've kept an eye on the latest runway collections, then you know that glitzy jewelry and party-ready clothing is the status quo for the new season. But when it comes to handbags, practicality is king. We're seeing tiny going-out bags that are still as relevant as ever rub elbows with more functional styles now, like extra-large totes and chic, low-slung messenger bags.
Of course, practical doesn't mean basic with this new batch of power bags. Proenza Schouler proves that point with its compact, front-flap bag that's perfectly suited for the everyday but has the power to dress up every look in your wardrobe. Risk-takers will appreciate the runways' maximalist approach to layering, which sees its models sport not one, but two or even three bags.
If handbags aren't really your thing, well, there's a spring trend for that too. Enter: the rise of the bag-less purse. Designers have cracked the code on how to go hands free in style with more discreet options including a pocketbook necklace and a kitschy coin purse that hitches a ride on your belt. The bottom line: There's something here for everyone.
Open-knit season
Don't write the crafty trend from past seasons off too soon, as the runways in New York proved that the artisan-inspired designs are here to stay. Brands of all sizes have presented their fair share of massive totes and netted leather buckets alongside the crochet-knit pieces of our dreams.
Now serving dumplings
Every so often there's a bag shape that steals the hearts of the style set, and right now it's all about the dumpling. A cheeky name for the fold-up design sweeping the runways and the streets, the trending silhouette showed up in an assortment of sizes, colors and designs, further cementing its status as a major must-have.
Multi-bag lady
What's better than one bag? Two or three bags, according to the latest and greatest from New York Fashion Week. Giving the phrase bag lady a new, chicer meaning, designers are equipping people with the storage space they need to re-emerge in society.
Be brief
With the impending return to the office top of mind for most, brands are churning out accessories that are as chic as they are practical and will in turn work hard in your back-to-work wardrobe. From manila-thin totes and billfold clutches to everyday bags reminiscent of your lawyer's briefcase, these timeless styles are the perfect way to polish up even the most laid-back looks.
The phantom bag
It seems that more and more brands are encouraging their customers to go sans handbag by offering unique, fully functional alternatives instead. This season, there was an undeniable influx of "bag-less purses" that allow the girl on the go to keep her small essentials safe, without the trouble of carrying an actual handbag. Whether it's slipped around your neck, lariat style, or looped through your belt, hand-free options are the thing now.
Harness your power
Keep your essentials close this season with a harness-style bag, as seen on the runway. Though it may feel eerily similar to the fanny pack wave making its rounds, what sets this trend from London Fashion Week apart are the supportive body straps that enhance the saddle design. Some are slung round the waist, satchel style, while others can be strapped around your thigh in a scuba-like fashion. In both instances, the silhouette is discreet enough to be worn with second-skin clothing—per the catwalk—but also petite enough to be cinched around baggier options.
Sealed with a kiss lock
The shows in London this past week gave way to a handful of handbags worth keeping on your radar—including kiss-lock coin purses that recall something you'd find in your grandmother's closet.
The ladylike bag was presented with modern updates and romantic details, like floral embellishments and pastel plaid prints. It may be time to consider swapping out your going-out clutch with this new silhouette for evenings out on the town.
(SD-Agencies)