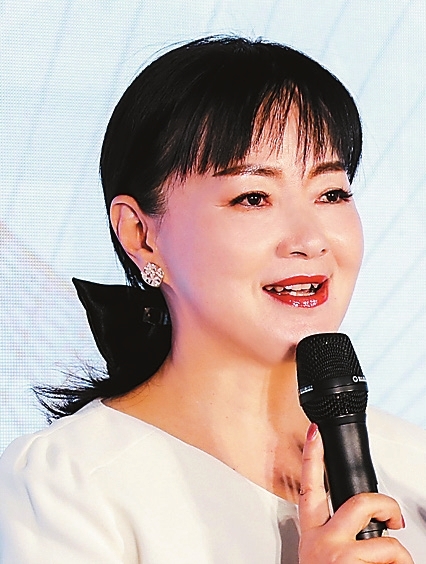 Chen Xiaochun
654789759@qq.com
THE opening ceremony of the Sino-Finnish Design Park (SFDP) subvenue for the 17th China (Shenzhen) International Cultural Industries Fair (ICIF) was held Friday, unveiling a feast for cultural innovation, design and high-tech manufacturing.
The subvenue was hosted by the Shenzhen Industrial Design Profession Association (SIDA), organized by SFDP, and co-organized by Young Entrepreneur Center Taiwan Straits and Shenzhen Open Innovation Lab.
With the theme of "Design Community," SFDP has gathered domestic and international innovative forces under the concept of community with a shared future for humankind and focuses on design's value and role in improving life, business innovation and industry upgrades in Futian District and Shenzhen.
Since the pandemic broke out, the cultural industry is one of many industries that has been hit hard.
According to Shirley Feng, president of SIDA and founder of SFDP, SFDP has been one of the ICIF's subvenues in Futian over the past seven years, during which it has grown into a design-driven international park.
In her speech that focused on new opportunities, new scenarios and a new future, Feng said that as a City of Design, Shenzhen has gathered over 100,000 industrial designers. With the construction of the Guangdong-Hong Kong-Macao Greater Bay Area and the building of Shenzhen into a pilot demonstration area of socialism with Chinese characteristics, as well as the release of the Plan for Comprehensively Deepening Reform and Opening Up of the Shenzhen-Hong Kong Modern Service Industry Cooperation Zone in Qianhai, the city's cultural industry is now embracing new development opportunities.
The post-pandemic era has hastened many new cultural experiences and new commercial scenarios, but Feng believes that sticking to culture as the key content, design as the means and technology as the carrier, ideas and dreams can be turned into reality.
At the opening ceremony, two agreements were signed, one between SFDP and NOTI COFFEE, and the other between CBON Design and the Qingdao International Design Center. The agreements are aimed to drive industrial chain development with cultural design and facilitate the cross-discipline cultural consumption cooperation.
A cultural innovation forum themed "Design Community: Cultural Confidence" was also held on the same occasion, with founders and heads of different design companies sharing their insights and experiences on culture and design.