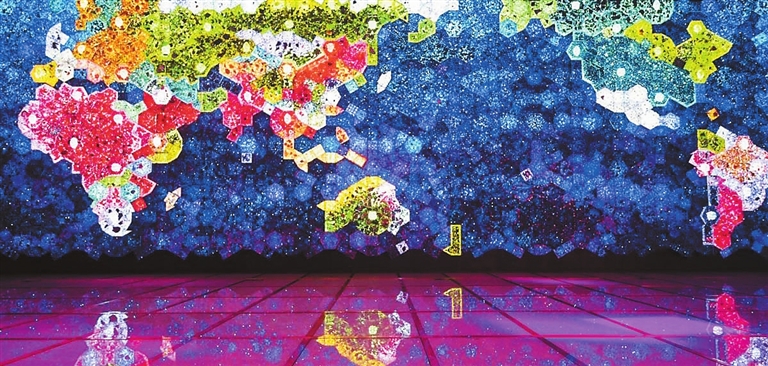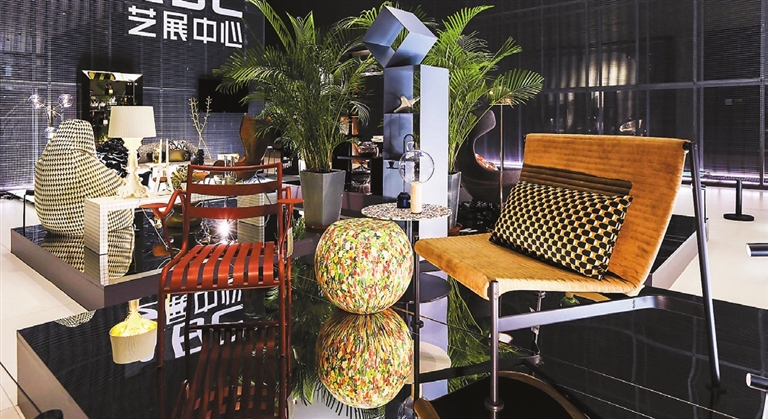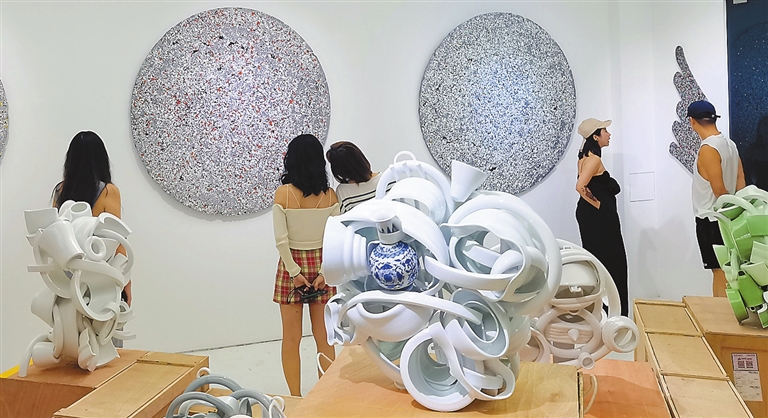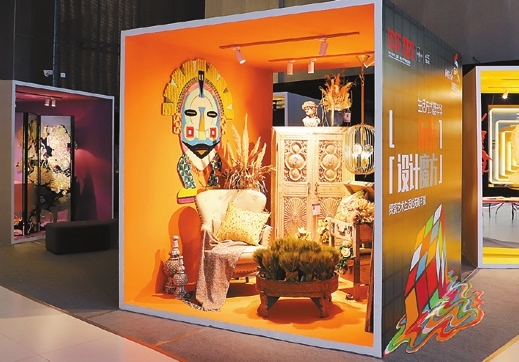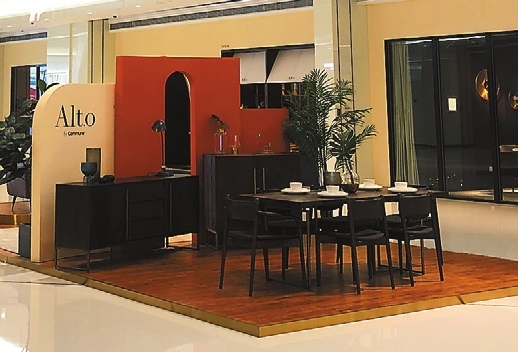 THE world's largest gemstone mural made its debut at the opening ceremony of the Shuibei Jewelry Industry Cluster, one of the six Luohu subvenues of the 17th China (Shenzhen) International Cultural Industries Fair (ICIF), on Wednesday.
The mural, made out of 170 types of gemstones from over 30 Belt and Road countries and regions that weigh around 75 carats and are recognized by Guinness World Records, was the center of attention at the opening ceremony.
ICIF, hailed as China's No. 1 cultural industry fair, is a comprehensive expo and trading platform with global influence. This year, ICIF is being held simultaneously at the main venue, the Shenzhen World Exhibition & Convention Center in Bao'an District, and 67 subvenues across the city.
Luohu District, a pioneer of China's reform and opening up, has seen its cultural and creative industry grow to become one of its featured industries after years of efforts. Luohu is now presenting its cultural achievements at ICIF's main venue and six subvenues.
Luohu's exhibition booth at Hall 12 of the main venue in Bao'an, covering an area of 546 square meters, combines new media technologies and modern exhibition ideas in presenting an exhibition space highlighting Luohu's cultural industry development. In addition, visitors can partake in more entertaining cultural experiences, with about 40 activities being staged at Luohu's six subvenues.
Luohu's subvenues are the epitome of its achievements in the cultural and creative industry.
At the Art Design Center, art lovers can enjoy several quality art exhibitions including one featuring designs from Milan, Italy. At the Shuibei Jewelry Industry Cluster subvenue, jewelry lovers can admire the stunning gemstone mural while learn about the history of Shenzhen's jewelry industry through a themed exhibition.
Baoneng First Space, a subvenue covering an area of 350,000 square meters, has gathered more than 300 design, furniture, building materials and soft decoration brands. It has presented splendid and high-end furniture designs and relevant events both offline and online through exhibition and livestreams.
Visitors with kids can enjoy the Shenzhen National Cartoon and Animation Industry Base featuring cartoons, animation exhibitions, immersive interactive spaces and animation-themed markets.
In recent years, Luohu has been developing the digital creative industry. It specified in a policy that companies whose creative contents achieved real earnings of over 5 million yuan (US$773,000) in the previous year will be given a maximum 1-million-yuan support.
This February, Luohu's intellectual property rights securitization project was launched in Shenzhen Stock Exchange. A total of 15 creative cultural companies received 100 million yuan in financing during the first phase of the project.
Statistics showed that the number of culture-related companies above designated scale in Luohu exceeded 500 last year, with revenues reaching more than 70 billion yuan. At present, Luohu has 10 different types of cultural industrial parks, according to data published by the district.  (Yu Yuanfan)