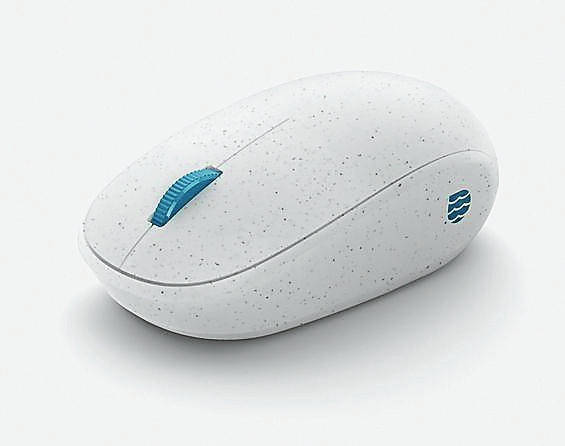 OVER the years, we've seen many remarkable mice from Microsoft, but the one it has recently announced focuses on recycling and sustainability instead of innovative scroll wheel controls or high-precision DPI (dots per inch).
The Ocean Plastic Mouse is notable because it has a shell made of 20 percent recycled ocean plastic and packaging that is 100 percent recyclable.
An August 2020 pledge from Microsoft said it will pursue a goal of zero-waste operations by 2030 and put an end to the use of single-use plastics in packaging by 2025.
The small box this mouse comes in, made of recyclable wood and sugarcane fibers, represents a step toward that future. Microsoft also mentions a free mail-in program so people can send their old mouse for recycling.
That plastic shell uses resin with recycled material "made from plastic waste that is recovered from oceans and waterways." The plastic waste gets turned into pellets, and eventually, those are blended in with the other materials that make up the shell of this mouse.
To create the resin used in the Ocean Plastic Mouse's shell, Microsoft teamed up with Saudi Basic Industries Corporation (SABIC), which is a subsidiary of Saudi Aramco. Big Oil's involvement in an "eco-friendly" product gives more than a whiff of greenwashing, but it's surprising as the petrochemical industry responds to the EV shift by increasing its focus on plastics.
The Ocean Plastic Mouse is available for preorder at a price of US$24.99, featuring Bluetooth low energy wireless and swift pair connection. It promises up to 12 months of battery life from just one AA battery that can be replaced or recharged without trashing the entire thing.
Owners can customize its three buttons via downloadable Mouse and Keyboard center software, while the technology of its scroll wheel and sensors should be familiar to anyone who has used a Microsoft mouse in the last three decades.(SD-Agencies)