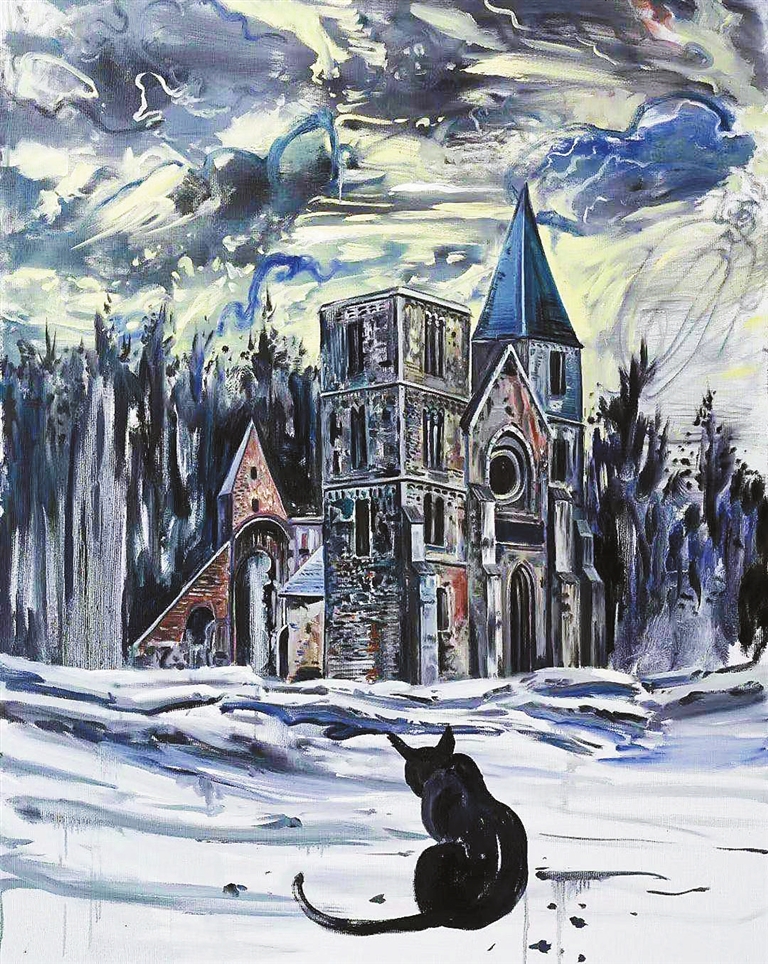 Chinese artist Sun Xun is exhibiting his paintings and videos based on his animated film "Magic of Atlas" at the "Atlas Obscura" exhibition at the Mangrove Gallery.
"Magic of Atlas" combines the styles of woodcut, contemporary painting, Persian miniature painting and traditional Chinese painting to tell a story that is closely related to Sun's artistic residency experiences in different parts of the world. This is not only about the interaction and conflicts between various civilizations, but also the discussion and doubt about human nature.
Considered one of China's most talented rising young artists, Sun studied printmaking at the China Academy of Fine Arts and founded Pi Animation Studio in 2006. His artistic practice combines meticulous craftsmanship with stylistic experimentation not limited to any one medium. Blurring the lines between drawing, painting, animation and installation, his works incorporate a wide array of materials. Painting, woodcuts, traditional Chinese ink and charcoal drawings are often combined to create the foundation of expressionistic, stop-motion animated films. These films are then presented in immersive settings, creating a theater of memory for visitors, filled with realistic and fantastical iconography.
Dates: Until Oct. 30
Hours: 10 a.m.-6 p.m., closed Sundays and Mondays
Booking: 8652-2860
Venue: Mangrove Gallery, One Shenzhen Bay, Nanshan District (南山区深圳湾一号红树林画廊)
Metro: Line 2 to Dengliang Station (登良站), Exit C (SD News)