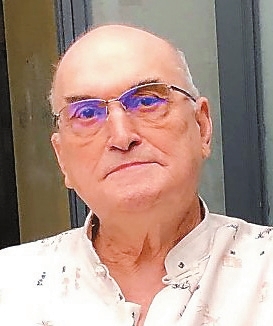 Cao Zhen
caozhen0806@126.com
AFTER visiting Shenzhen on business trips for 50 times from 2007 to 2020, Welshman Walter King has decided to settle in the city permanently as long as he could be allowed in China because his life and business have greatly improved.
Holding a Ph.D. in chemistry from City, University of London, King founded his company Dart Sensors in the U.K. in 1994. For 12 years, his business was in the U.S. because it was totally dependent on exports and back then the U.S. was "extraordinarily dynamic."
In 2006, he started to receive inquiries from another part of the world, mostly from a city he had never heard of: Shenzhen. Then, in 2007, he took his first trip to the city, where he met with seven customers, and a month later, he set up a representative office in Nanshan District. "It was like my experience in the U.S. earlier, but times 10 – absolutely mind-blowing," he recalled.
King explained that the demand from China made the development and manufacturing in his business build up, which was "a complete surprise." Despite the technical level lacking at that time, he could see huge opportunities in China through collaborations.
In 2014, King's Shenzhen office transitioned into a foreign-owned enterprise. He said China now accounts for over half of Dart Sensors' business and east Asia for much of the rest. Dart Sensors has partnered with a company that does assembly in Longhua District and aside from breath alcohol sensors, his company also works with Chinese air quality sensor manufacturers.
"In recent months we have been discussing moving some of our product manufacture offshore from England. ... [Shenzhen] is not as low cost as the Philippines but still has a considerable advantage over the U.K., not only because of labor cost but also the attitude to COVID protection. ... Generally life [here] can go on normally," he said.
Since starting doing business in China, King has studied Chinese culture, read many translated Chinese classics and Tang Dynasty poetry, and slowly learned Mandarin. In his spare time, he enjoys filming videos about Shenzhen, playing the keyboard in pubs, cooking and traveling.
"Apart from being here for work reasons, I am also here for the benefit of my health," King said, adding that he had received first-class treatment from the University of Hong Kong-Shenzhen Hospital.
"Today China is realistically the only country which puts the health of its citizens first and is determined to seek a zero-COVID environment. … I am very happy to be accepted here and long may it be so. People all around the world who are fed a diet of lies in their news media about China have no idea what they are missing," he said.