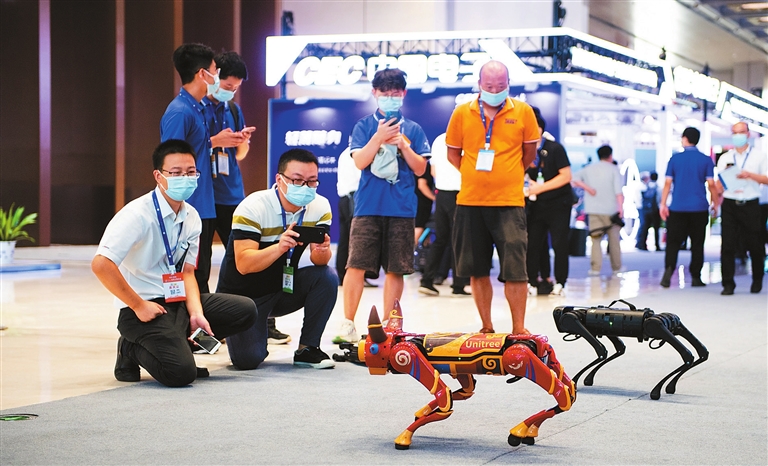 THE digital economy has become a key option for countries around the world seeking to hedge against the impact of the COVID-19 pandemic and to speed up economic and social transformation, said a report released Sunday at the 2021 World Internet Conference (WIC) in Wuzhen, East China's Zhejiang Province.
The digital economy has become a priority in the development strategies of countries around the world, according to the report, adding that new information infrastructure has gradually become a new driving force for global economic growth.
Global economic output fell by 4.3 percent in 2020 due to the COVID-19 pandemic, said the report, and countries have implemented digital legislation to promote standardized and innovative development of the digital economy.
The digital economy has also become a key driving force for China's economic growth, according to another report for China's internet development released at the same time.
The digital economy in China reached 39.2 trillion yuan (US$6.07 trillion) in 2020, accounting for 38.6 percent of the country's GDP with a year-on-year growth rate of 9.7 percent.
In Beijing alone, the added value of its digital economy reached 1.44 trillion yuan last year, accounting for 40 percent of the capital's GDP.
China has built the world's largest standalone 5G network and optical fiber network. By June 2021, it had 961,000 5G base stations, accounting for more than 70 percent of the world's total, and achieved full coverage in all cities at prefecture level and above, said the report.
(SD-Xinhua)