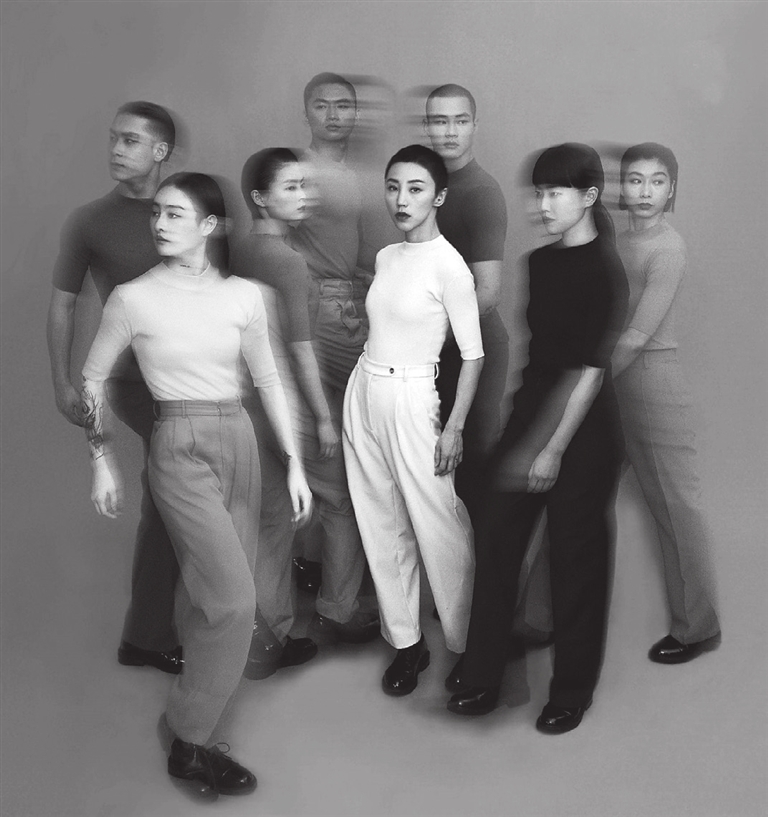 Chinese modern dance show "Entropy" choreographed by Yin Fang and presented by the Xie Xin Dance Theater will be staged in Shenzhen this weekend.
The work borrows the concept of "entropy" from physics, treating the dancers' bodies as materials, developing an orderly pattern under the body concept, and simulating the dynamic process of "entropy reduction" and "increase of entropy." Through the dancers' movements, we can see the establishment and changes of order made by humans in various scenes, and also take a close look at the relationship between a person's behaviors and will in the frame of the human body.
"The idea of creating 'Entropy' came up amid the COVID-19 pandemic last year, when the normal order of people's lives got disturbed," said Yin in an earlier interview with Shine. The dance movements illustrate relationships and emotional connections of people in society.
Yin was a founding member of the Beijing Dance Theater Troupe. Despite his success as a movie and television actor over the years, he has always maintained his passion for the dance stage.
"To counter the increase of entropy and disorder, people always re-establish their own order, test the boundaries of balance and seek a stable mode of collaboration," he said. "I'd like to demonstrate this process with dancers' bodies. Dancers have heads, limbs, and torsi. We give them structure and direction, and build up a movement rule for the bodies."
Yin invited composer Wang Yubo to compose the music for "Entropy." Wang said he reduced emotions in the music to make it "simple" for a rational choreography. "According to Yin's requirements, the music had to be neither melodic nor tuneful," said Wang. "It might not be pleasing in a traditional way, but it does help build a sense of space."
Time: 8 p.m., Oct. 17
Tickets: 180-680 yuan
Booking: WeChat account "深圳滨海演艺中心"
Venue: Bay Opera of Shenzhen, Bao'an District (宝安区深圳滨海演艺中心)
Metro: Line 5 to Baohua Station (宝华站), Exit A
(SD News)