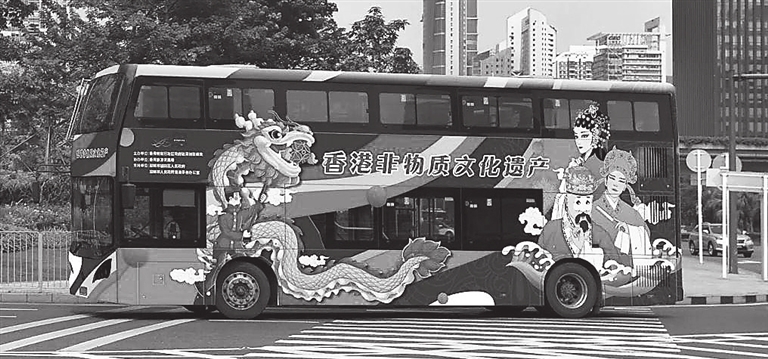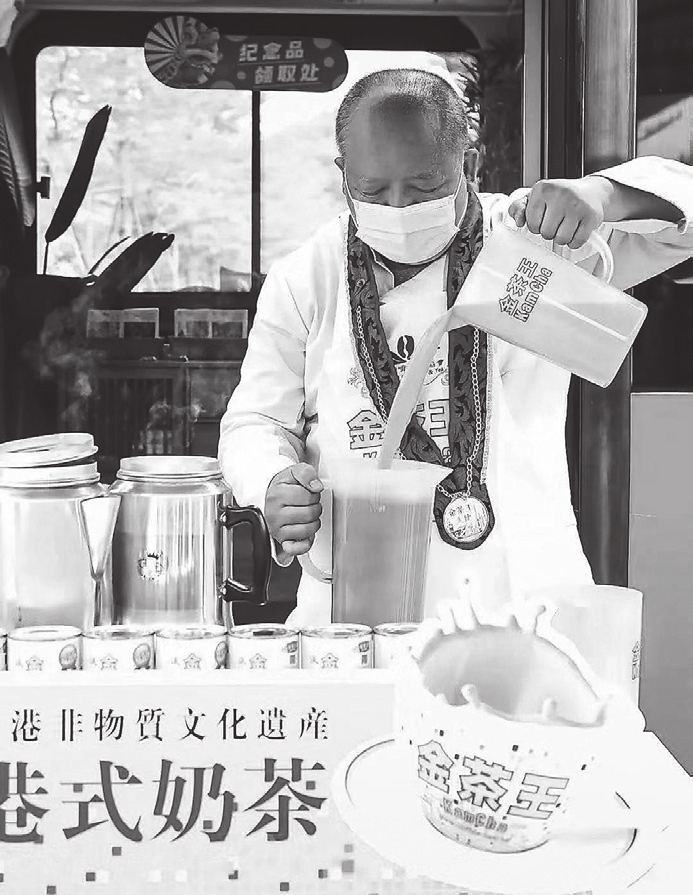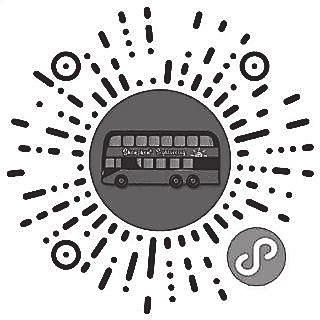 HK intangible cultural heritage bus
A double-decker bus is parked near the Window of the World theme park's north entrance to introduce and promote Hong Kong's intangible cultural heritage. Passers-by can hop on the bus to claim postcards, take photos and print them out, make handicrafts and drink Hong Kong milk tea.
Organized by the Shenzhen Liaison Unit of the Hong Kong Economic and Trade Office in Guangdong, the event is to enhance cultural exchanges between Shenzhen and Hong Kong, both of which have preserved their traditional cultures. Through this event, Shenzheners will have a better understanding and appreciation of 12 Hong Kong intangible cultural heritage items: Cantonese opera, Hakka unicorn dance in Hang Hau of Sai Kung, Cheung Chau Jiao Festival, Tai O dragon boat water parade, Tai Hang fire dragon dance, Quanzhen temples Taoist ritual music, Yu Lan Ghost Festival of the Hong Kong Chiu Chow community, Wong Tai Sin belief and customs, Tin Hau Festival, herbal tea, the art of guqin and the Hong Kong cheongsam making technique. Five of the 12 items have been included on the national list of intangible cultural heritage.
Before the bus arrived in Nanshan on Wednesday, it was parked near the Shenzhen Concert Hall in Futian District from Sept. 29 to Tuesday, with thousands of visitors hopping on the bus every day.
Dates: Until Oct. 19
Venue: Parking lot of Window of the World, Nanshan District (南山区世界之窗停车场)
Metro: Line 1 or 2 to Window of the World Station (世界之窗站), Exit H1
Orange Line sightseeing buses
Shenzhen Bus Group has added a new sightseeing bus line, the Orange Line, which runs to the following stops: Window of the World, Splendid China, OCT Harbour, Dashahe Ecological Corridor, MixC World, Nantou Ancient Town, Uniwalk, Bao'an Library, OH Bay and Shenzhen University.
The bus group launched three sightseeing bus lines (Red, Blue and Yellow) last year and now the four lines are strongly recommended for travelers who desire a one-day or two-day city tour.
The Red Line has daytime runs to the following stops: Lianhua Hill, Shenzhen Bus Building, Huaqiangbei, Litchi Park, Dongmen, Shenzhen International Trade Center Building, Xinwen Building, Shanghai Hotel, Civic Center and Shopping Park.
The Blue Line has daytime runs to the following stops: Window of the World, Zhuzilin, Chegongmiao, Shopping Park, Shenzhen Mangrove Nature Reserve, OCT Harbour, China Resources Shenzhen Bay, Coastal City, Shenzhen University and Hi-tech Park.
The Yellow Line runs at night and stops at OCT Harbour, Zhuzilin, Chegongmiao, Civic Plaza East, Shanghai Hotel, Shenzhen Book City's Luohu Store, Shenzhen International Trade Center Building, Xinwen Building, Civic Center and Lianhua Hill.
Each double-decker sightseeing bus has a transparent glass roof to ensure your enjoyment of the colorful sights in the city.
With 24-hour or 48-hour tickets, you can take unlimited rides on the four lines during the valid period of your tickets. Tourists can enjoy free audio guides on the sightseeing buses in eight languages, including Chinese, English, French and Japanese.
When you buy your tickets on the WeChat miniprogram, it will show you the nearest bus stop according to your location.
Bus hours: 9 a.m.-5 p.m. (Red, Blue), 7-9:30 p.m. (Yellow), 11 a.m.-9 p.m. (Orange)
Tickets: 50 yuan (24-hour), 80 yuan (48-hour), 34.9 yuan (Yellow or Orange only), 30 yuan (24-hour) for students and seniors, free for children shorter than 1.4 meters.
(Cao Zhen)