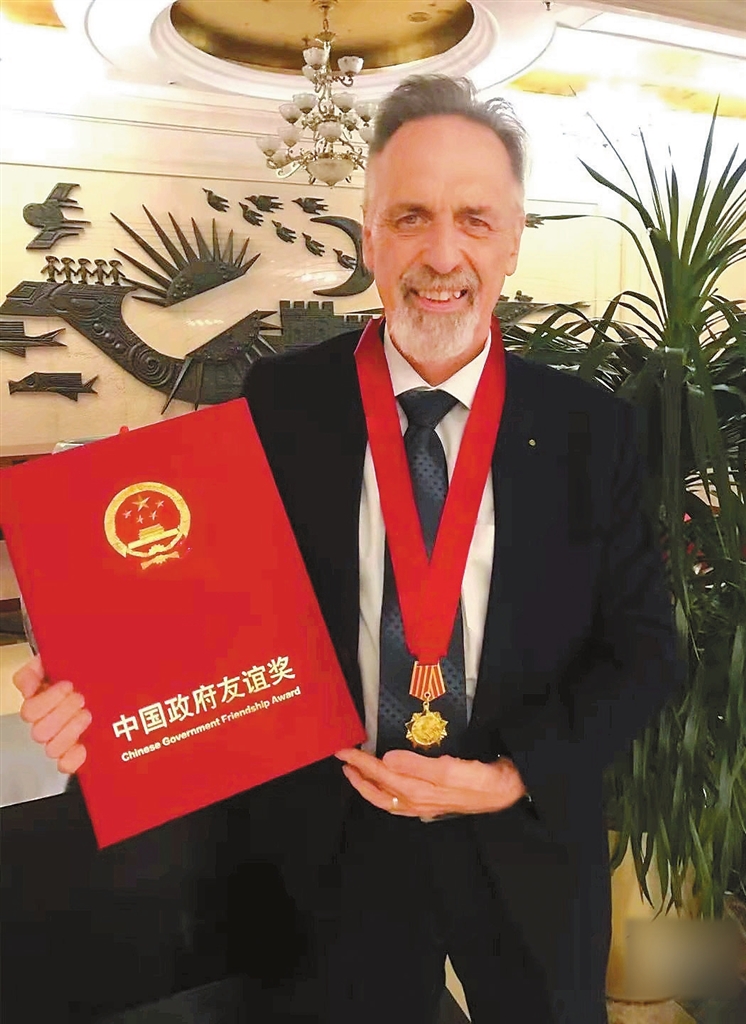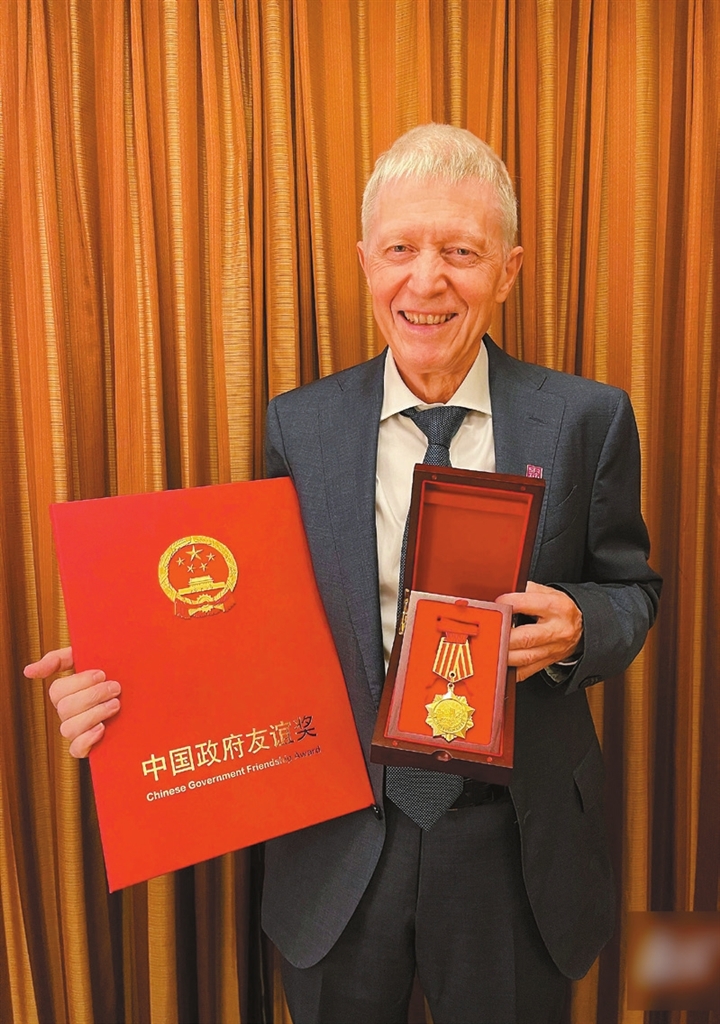 Han Ximin
1824295095@qq.com
THE Shenzhen Institute of Advanced Technology (SIAT) has taken great strides in cultivating high-end talents as two of their foreign experts have won the Friendship Award, the highest honor granted to foreigners by the Chinese Government, sources from SIAT said Thursday.
Horst Arthur Vogel, SIAT's chief scientist of the Computer Aided Drug Discovery Center, won the award in 2020 and John Roger Speakman, the chief scientist of the Center for Energy Metabolism and Reproduction, won the award in 2021. Together with other winners, their medals and certificates were presented at the Great Hall of the People in Beijing on Sept. 30, the eve of the National Day.
Vogel, an academician of the Swiss Academy of Sciences and a fellow of the U.S. National Academy of Inventors, was invited to work at the SIAT in October 2019. He is the lead scientist at the Computer Aided Drug Discovery Center which develops anti-cancer drugs through computational tools like biological computation, AI, and innovative biological methods that can greatly reduce the process and cost of drug discovery.
Speakman, a British professor, joined the SIAT in September 2020 and is the lead scientist of the Center for Energy Metabolism and Reproduction. His work focuses on energy balance — the factors that govern variation in food intake and energy expenditure, and the consequences for fat storage (obesity) and aging.
These two leading scientists are two examples in SIAT's talent introduction system.
According to Fan Jianping, SIAT president, the institute has made solid progress in talent introduction in the past year. The institute is constructing a talent system with international competitiveness and formed talent teams backed by returning Chinese professionals and contributed to Shenzhen's world talent center and innovation pinnacle construction.
So far, the SIAT has become a talent pool with 6,700 talents and more than 900 overseas Chinese returnees. Among them, 11 are academicians and 103 have titles under State talent programs. It has jointly built laboratories with 150 enterprises.