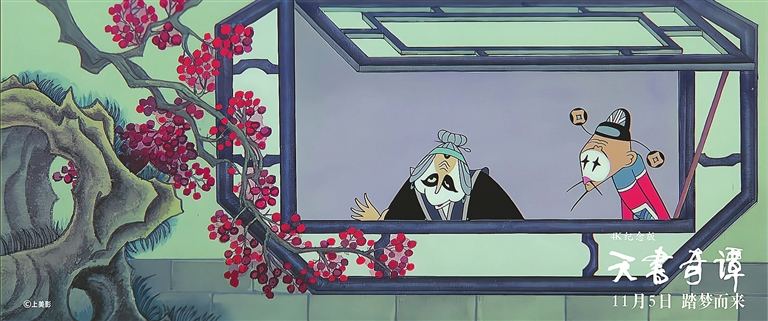 "THE Legend of Sealed Book," a Chinese animated movie produced in 1983, is getting the 4K treatment with a remastered theatrical release starting Nov. 5 across the country.
Based on the classic tale by Luo Guanzhong and Feng Menglong in the Ming Dynasty (1368-1644), the movie was produced by the Shanghai Animation Film Studio, one of the oldest animation production studios in China. The remastered version premiered at the Shanghai International Film Festival in 2019 and now earns a 9.2 out of 10 score on Chinese reviewing website Douban.
In the movie, Yuangong who guards a holy book in Heaven is curious about the book and one day he reads the book and inscribes the content on stones in the human world. Three foxes then practice the magic acts in the book and begin to sabotage the human world. With the help of Yuangong, a little boy also learns to practice the magic acts and finally defeats the foxes. Later, Yuangong is punished to guard the book for life by the Jade Emperor in Heaven for breaking Heaven's law and leaking the holy secret to humans.
The Shanghai Animation Film Studio hopes viewers will have a unique opportunity to learn about the tradition of Chinese animation which is aesthetically distinctive. Art enthusiasts will appreciate traditional Chinese techniques used in the films such as ink painting and folk opera music. The film will also bring a sense of warmness that is missing in modern computer-generated animation works.
(Cao Zhen)