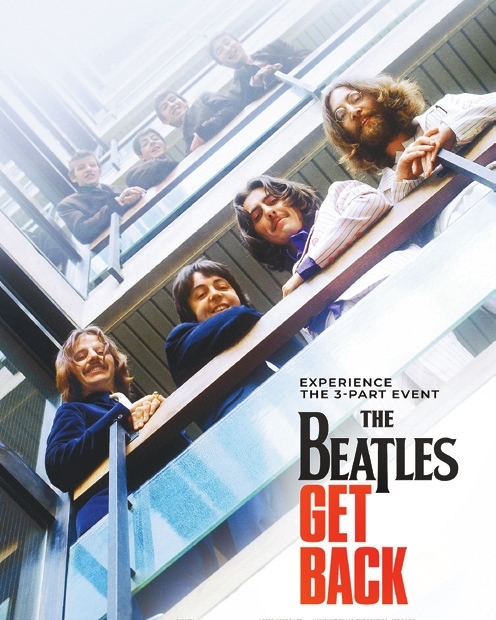 DISNEY+ has shared a first look at "The Beatles: Get Back," the highly anticipated documentary featuring never-before-seen footage of The Fab Four.
The three-part series transports fans back to January 1969, where Paul McCartney, John Lennon, George Harrison and Ringo Starr give themselves just three weeks to create 14 new songs ahead of a comeback live performance.
In the trailer, the four are seen hard at work in rehearsal studios as they start creating some of their biggest hits, including "Don't Let Me Down," "Let It Be" and "Get Back."
The intimate footage, which has remained in a vault for more than 50 years, also sees a frustrated Lennon declare that "none" of the pieces recorded to that point were good enough for the new album.
Cameras were given unprecedented access to the band during the recording sessions, with an aim to make a documentary to tie in with the album and tour. At the time, they hadn't performed for a live audience for more than three years, with the band's sound and imagery getting a complete overhaul in the meantime. Tensions run so high between the group that, at one point, Harrison temporarily quit the band completely, leaving the remaining three questioning how to split his instruments and parts.
Lennon's growing relationship with Yoko Ono also sees cracks in the band's resolve, with McCartney quipping: "It's going to be such a comical thing in 50 years" and "They broke up because Yoko sat on an amp."
But as the new music begins to take shape, the unshakable bond of the band becomes obvious, with their shared humor helping them get through difficult days in the studio. They also had an eye for trouble. With one gig canceled, they decide to perform on the rooftop of Apple's Savile Row headquarters as the album comes together.
The iconic performance Jan. 30, 1969 has become one of the most defining moments in The Beatles' career, and will be shown in its entirety for the first time ever. The resulting three-part documentary is made from 60 hours of video footage and 150 hours of never-before-heard audio recordings, with unrivalled access to the group at their highest and their lowest.
"The Beatles: Get Back" will roll out over three days: Nov. 25-27 on Disney+.
(SD-Agencies)