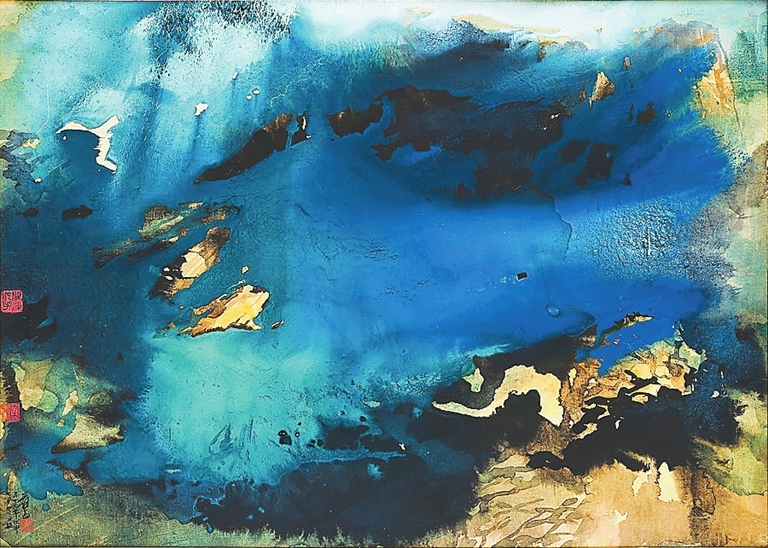 A SPLENDID landscape which represents the pinnacle of modern master Zhang Daqian's work in abstract expression fetched HK$214.6 million (US$27.58 million) at Sotheby's auction in Hong Kong on Oct. 11.
The painting, titled "Mist at Dawn," was created in 1968 when Zhang resided in Brazil and explored an abstract approach to modernize classical Chinese ink painting art. He experimented with a method to pour ink and colors on paper to achieve an unexpected effect and dot details in between in a subtle way.
The splashed ink approach came into Zhang's vision at a time when he suffered from deteriorating eyesight. It also reflected an influence of the abstractionism and expressionism prevailing in the international art circles he associated with while traveling and exhibiting in Europe and America.
"Mist at Dawn" shows a mesmerizing scene in which sunlight cracks through the mist and clouds, and casts its glow upon mountains. With a reduction of details and the highly abstract, expressive style, Zhang breathed new life into the realm of classical Chinese ink paintings while continuing the intellectual and philosophical spirit of the past.
(China Daily)