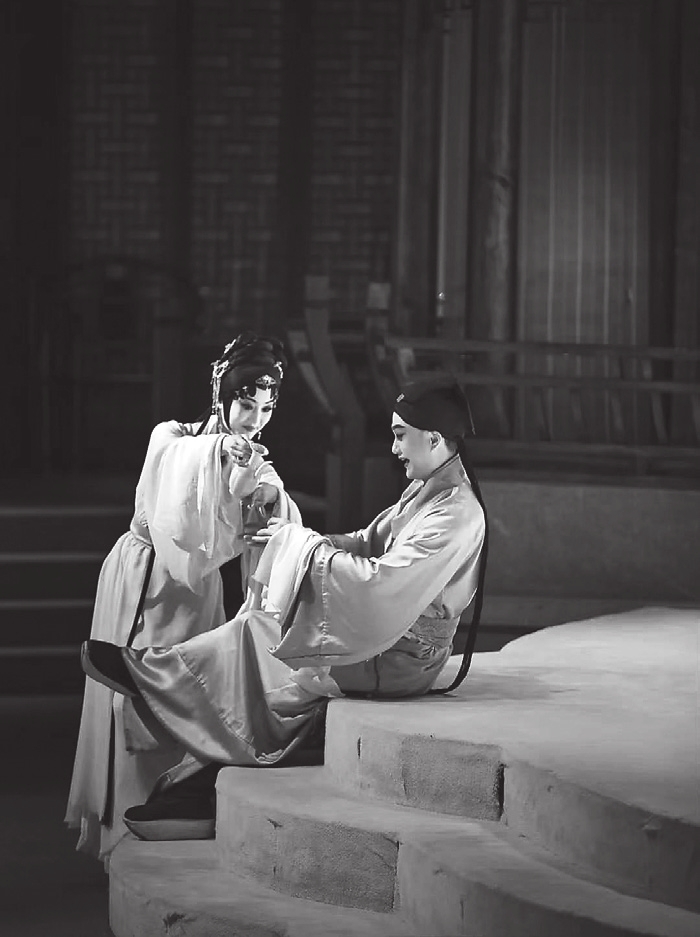 Kunqu opera
The Kunqu opera "Six Records of a Floating Life" will be staged in town this weekend. Based on the Chinese writer Shen Fu's memoir written in 1808, the production follows Shen's memories about his marriage life.
Kunqu is one of the oldest extant forms of Chinese opera. It evolved from the local melody of Kunshan in East China, and subsequently came to dominate Chinese theater in the 16th-18th centuries. For its elegant lines from the classic poems and graceful singing, Kunqu opera is regarded as an orchid in the garden of Chinese traditional culture and art. It has been listed as one of the Masterpieces of the Oral and Intangible Heritage of Humanity by UNESCO since 2001.
Time: 8 p.m., Oct. 29
Tickets: 100-680 yuan
'War Horse' video
The video of the "War Horse" stage show will be screened. Presented by National Theater Live, it is based on the beloved novel by Michael Morpurgo and adapted by Nick Stafford. It is a powerfully moving and imaginative show of phenomenal inventiveness, filled with stirring music and songs. At its heart are astonishing life-size puppets by South Africa's Handspring Puppet Company, which brings breathing, galloping and charging horses thrillingly to life on stage.
Time: 2:30 p.m., Oct. 30
Tickets: 100-150 yuan
'Curious Incident' video
The video of National Theater Live's stage play, "The Curious Incident of the Dog in the Night-Time," will be screened. It is based on the acclaimed novel by Mark Haddon, adapted by Simon Stephens and directed by Marianne Elliott. It has been hailed by The Times as "a phenomenal combination of storytelling and spectacle." Christopher, 15, has an extraordinary brain — exceptional at math while ill-equipped to interpret everyday life. When he falls under suspicion of killing Mrs. Shears' dog Wellington, he records each fact about the event in the book he is writing to solve the mystery of the murder. But his detective work, forbidden by his father, takes him on a frightening journey that upturns his world.
Time: 7:30 p.m., Oct. 30
Tickets: 100-150 yuan
'Lehman Trilogy' video
The video of Sam Mendes' "The Lehman Trilogy" will be screened. Simon Russell Beale, Adam Godley and Ben Miles play the Lehman Brothers, their sons and grandsons. On a cold September morning in 1844, a young man from Bavaria stands on a New York dockside. Dreaming of a new life in the new world, he is joined by his two brothers and an American epic begins. More than 160 years later, the firm they establish — Lehman Brothers — spectacularly collapses into bankruptcy, and triggers the largest financial crisis in history.
Time: 2:30 p.m., Oct. 31
Tickets: 100-150 yuan
Booking: WeChat account "juchengwangluo"
Venue: Nanshan Cultural and Sports Center, Nanshan District (南山区南山文体中心)
Metro: Line 1 to Taoyuan Station (桃园站), Exit A(SD News)