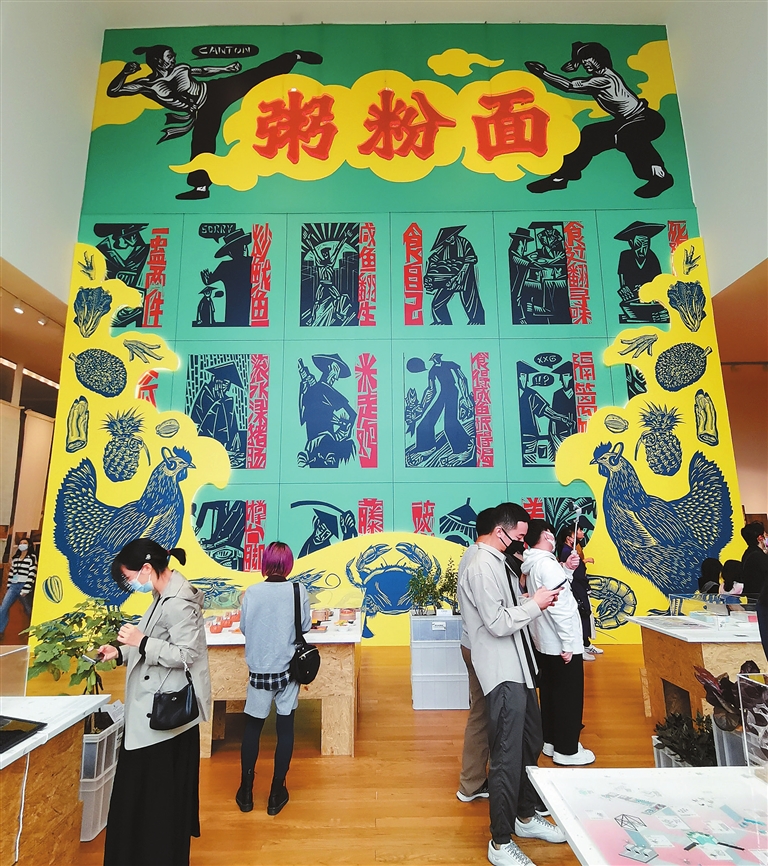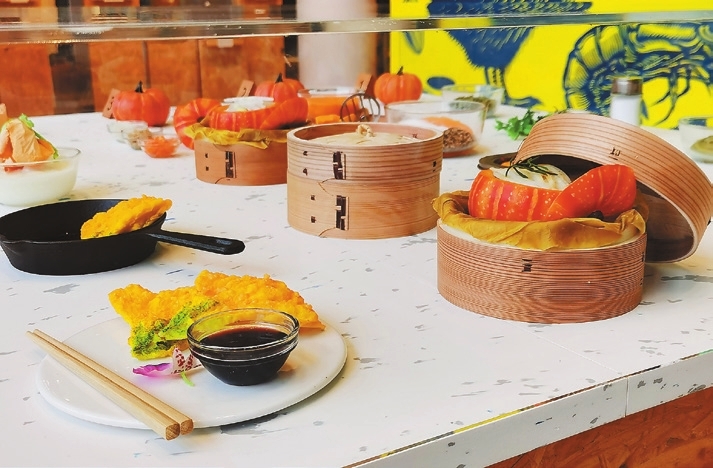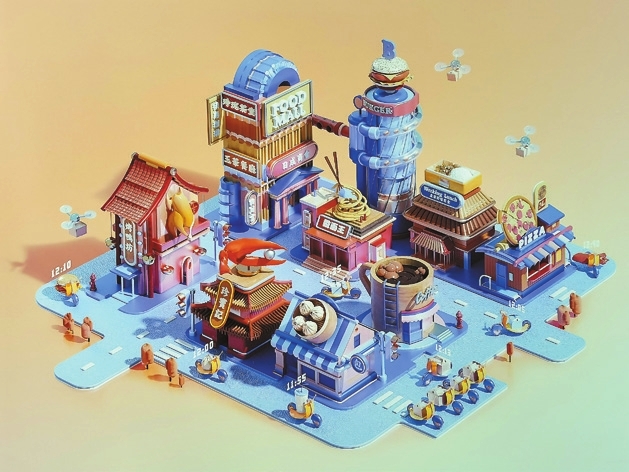 Cao Zhen
caozhen0806@126.com
FOOD is not just food; this is particularly true at the "Cherishing Food" exhibition at the Park View Gallery in the Sea World Culture and Arts Center in Shekou. From urban farming to gastronomic experiments, this exhibition raises the question of how the collective choices we make can lead to a more sustainable and delicious food future.
Co-hosted by Vanke Foundation and Design Society, the exhibition shows projects and research by 15 artists and designers, exploring various food-related topics. Exhibits are divided into two parts, looking back at some of the traditional growing and cooking processes, and then taking viewers far into the future.
Visitors' memories will be actively aroused from the moment they walk in the gallery, when they will see an array of bottles of seeds, peas, corns, rice and soybeans collected from around China. In today's fast-paced world, our relationship with traditional farming culture that has been running for thousands of years is becoming distant.
The Farmers' Seed Network in China has been encouraging communities and public research organizations to collaborate on the conservation, use and innovation of seeds around the country. In the past 10 years, their footprints have so far spread to more than 30 rural communities in 10 provinces to help farmers record and conserve their seeds and plant them in an agro-ecological environment.
Peter Chan-Sommerfeld from Germany conducted a research trip exploring the soy sauce brewing culture in China for his project "Fermentation Station." A video at the exhibition shows his visit to the Jiu Long Kou Sauce Garden in Huai'an, Jiangsu Province and his interview with the garden's fifth-generation craftsman Ye Yingqun on traditional and modern soy sauce brewing techniques.
At the exhibition, Chan-Sommerfeld is also displaying his own soy sauce being fermented with coffee wastes, wheat kernels, flour, water and salt to arouse visitors' interest in fermented foods. With an academic background in humanities, he reflects on and interacts with fields relating to food, culture and ecology through interdisciplinary approaches, inquiring into the ecological relationship between humanity and microorganisms.
A giant board composed of 29 woodcuts created by Liu Qingyuan and Hu Zhenchao shows activities related to food labeled with their Cantonese slangs or phrases. The big title on the board "Zhou Fen Mian" refers to the basic and most commonly seen staple foods in South China: porridge, rice noodles and wheat noodles. Designed like an old shop sign, the work highlights some wonderful memories of daily life in South China, reminding visitors that customs are a simple and emotional channel for people to connect to each other.
Beside the huge board, visitors can wander through eye-catching food models and plants of various projects in the second part of the exhibition, in which individuals, communities and organizations explore how we grow, distribute and consume food.
Practices such as "Community Supports Agriculture," "Mystery Boxes of Leftover Food" and "Edible Landscape" have demonstrated a more diverse food growing and consumption model. Projects like "Power Station, Future Protein City Breeding System" and "Future Cities of Food" ponder our choices of lifestyle and food, while the "Future Food" project envisions how food companies can select ingredients and design planting to benefit farmers, consumers and nature.
The "Mystery Boxes of Leftover Food" project launched by the Road to Tomorrow Action Group in China collaborates with restaurants and bakeries which have unsold food each day, allowing consumers to use the DZZ online program to search and buy low-priced food nearby to reduce food wastes.
A series of concept images presented by Lantos Studio envisions the food system in future cities. How do digital technologies such as takeaways, livestreaming and e-commerce platforms affect eating? What new planting technologies are being developed now?
Some projects advocate using vegetables and fruits instead of ornamental plants and grasses to landscape your home in order to eat nutrient-dense food and improve the local ecosystem.
In addition to the free exhibition, the organizers also invite visitors to participate, taste and debate on a forum (Nov. 6), workshops (Nov. 7, 21, 28) and bazaars (Dec. 4-5).
Exhibition: Until Dec. 5
Venue: Park View Gallery, 1/F, Sea World Culture and Arts Center, Nanshan District (南山区海上世界文化艺术中心一楼园景展馆)
Metro: Line 2 to Sea World Station (海上世界站), Exit A