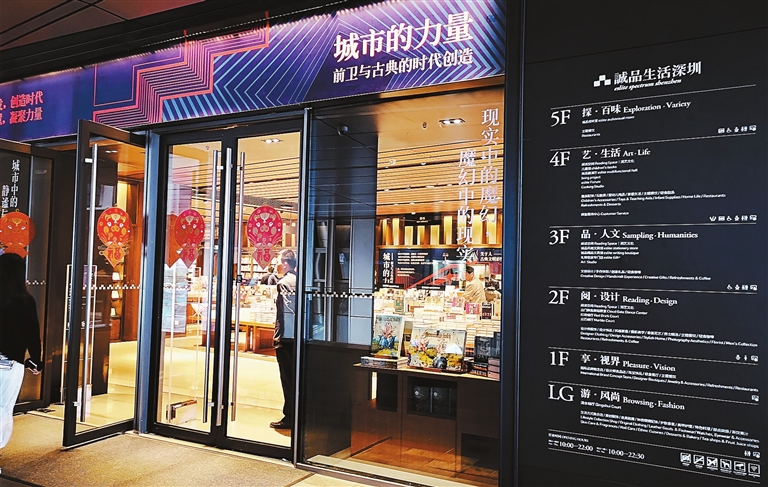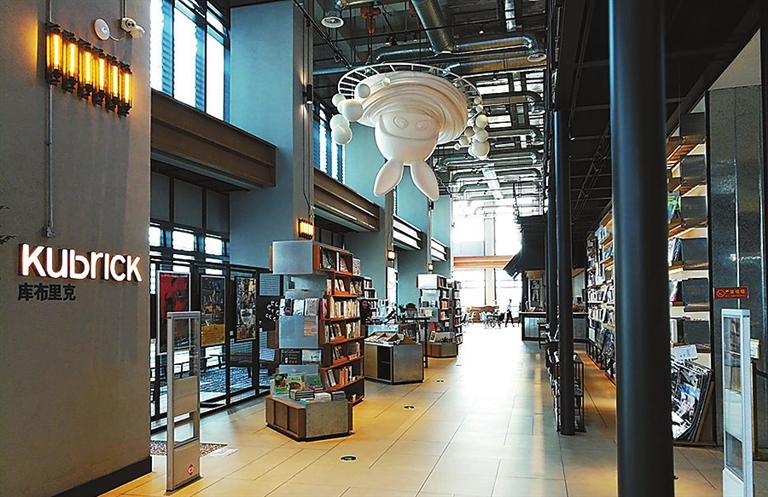 LAST month, Biblio at Upperhills in Futian District, once awarded as the most beautiful bookstore in Shenzhen, announced that it would close two of its three zones after changing its name to make itself part of the bookstore chain UN Bookstore.
For book lovers in Shenzhen, it was a sad story that came nearly one year after the closures of Eslite Bookstore and Kubrick Bookstore, both of which were considered successful book retailers. Eslite Bookstore is one of the largest bookstore chains in Taiwan, while Kubrick Bookstore is a movie-themed bookstore retailer based in Hong Kong.
The closure of these bookstores and the recent downsizing of Biblio have led many to jokingly claim that Shenzhen is a cultural desert, and that Shenzheners, too busy making money, don't have time for bookstores. But is it true that people don't read in Shenzhen?
According to a nationwide study about reading conducted by the Chinese Academy of Press and Publication in early 2019, Shenzhen ranked first among 50 Chinese cities in a reading index. In 2018, every adult in Shenzhen reads 7.23 paper books per year on average, 2.56 more than the national number, and 11.21 digital books on average, 7.89 more than the national number.
Last year, Shenzheners read even more. According to the 2021 Reading Report among Shenzhen Citizens released by Shenzhen Publishing Group, the average number of paper books and digital books that a Shenzhen reader reads annually reaches 8.86 and 12.13 respectively.
Therefore, it is unfair to say that Shenzheners are too busy to read. But why have Shenzhen bookstores closed one after another? High rent and a lack of support from shopping malls may be the main reasons.
To survive in a sluggish book market, bookstores have begun selling drinks and stationery. Some of them also joined hands with shopping centers, hoping to win out with lower rent and higher consumer traffic that a shopping center may bring. This is the case for the three bookstores mentioned above.
Wang Guoping, a senior consultant of linkshop.com, a platform that provides services to retailers in China, said that bookstores attract visitors and shopping centers often consider bookstores as a powerful tool to improve foot traffic.
"Shopping centers would offer rental subsidies to a bookstore at an early stage when it makes no profit," said Wang. "But as the shopping center gets more tenants and starts running, it will have a different standard for its tenants." If a bookstore fails to attract enough consumers and make enough profit, its landlord would consider adjusting the subsidy.
Wang's opinion is echoed by Lu Yi, a bookstore marketing professional. "It generally takes two to three years for a bookstore coming from another city to generate local market influence, but generally a bookstore can enjoy only one or two years of free rental from a shopping center," said Lu.
"Within that period, if the bookstore can't make enough money and the shopping center wants benefit from foot traffic brought by the bookstore, the two sides will have issues with each other. COVID-19 has made everything happen more quickly as it brought a blow to real estate developers," said Lu.
Ultimately, what is in back of a failed cooperation between a shopping center and a bookstore is that the latter fails to be as profitable as expected.
For one thing, not many people buy books from bookstores. According to a study by OpenBook, a Chinabook industry research institution, books sold through brick-and-mortar bookstores took up 30 percent of the total book sales in 2019, while the number decreased to 20 percent in 2020.
According to a bookstore chain in Guangzhou, only 40 percent of its income is generated from selling books, while the rest comes from selling stationery and drinks. Readers do visit bookstores today. They just stop buying books from these places. To make money, many bookstores have become a fusion of book retailers and coffee shops.
Also, many bookstores lack a complete system to attract consumers for the long term, and with the rising of e-commerce, audible books and digital books have generated fierce competition, according to Wang.
In Lu's eyes, however, the closure of a bookstore also results from inefficient business management. "In Taiwan, Eslite Bookstores are highly integrated with culture and entertainment, but the book retailer's stores on the mainland and in Hong Kong don't have that kind of dynamics. That's due to a lack of talents," said Lu.
"The individuality of a bookstore is created by the team that runs it and will reach out to a certain group of readers, who will then interact with the bookstore. The problem for many bookstores is that they don't have their individuality. It's just a problem in business management," said Lu.
(Lin Lin)