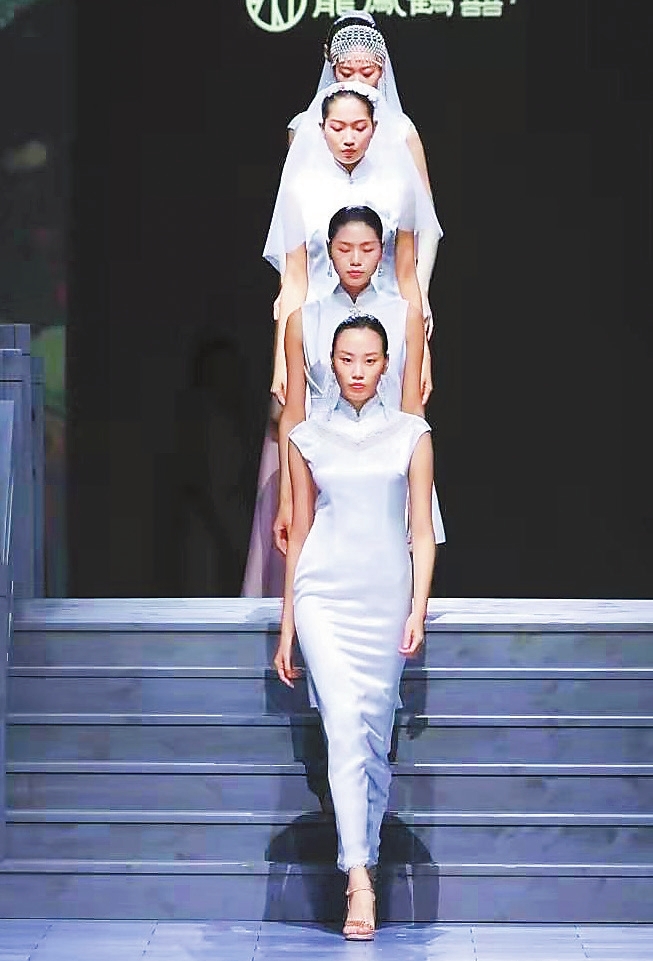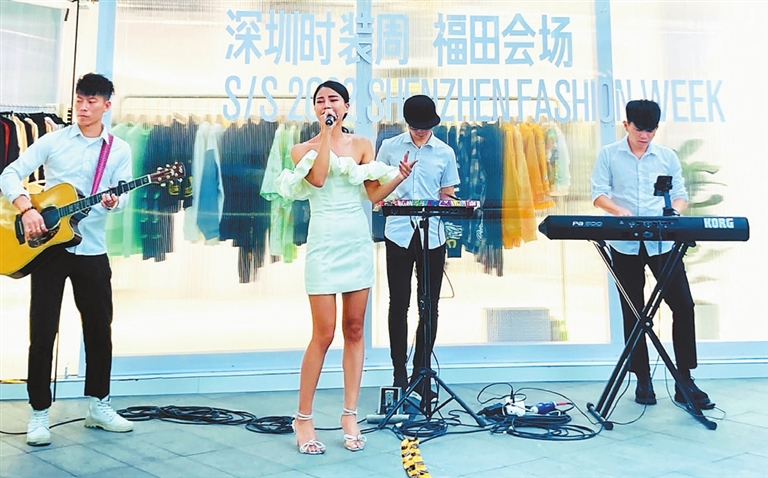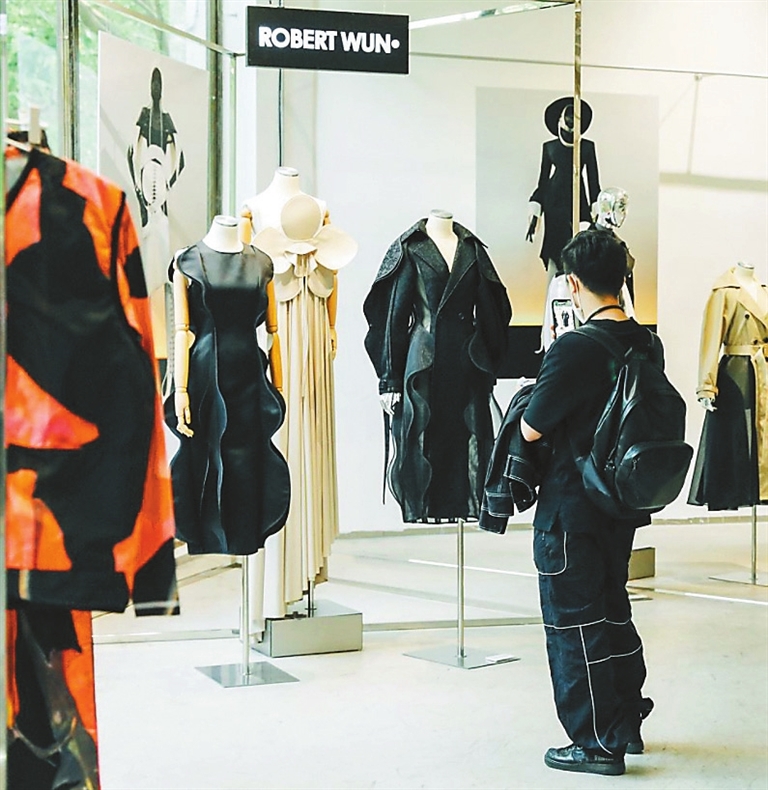 THE Shenzhen Fashion Week Spring/Summer 2022 came to a close at the Dalang Fashion Town in Longhua District on Monday.
The eight-day fashion feast saw a total of 105 fashion shows and exhibitions being staged in three major subvenues in Nanshan, Futian and Longhua districts, up nearly 30 percent over the previous session.
More than 30,000 people attended the offline shows, and upwards of 1 million viewers watched the shows online, according to the organizers.
"This fashion week created an immersive urban fashion event participated by the whole community, marked with a deep integration of science and technology into the fashion industry, which represents a future trend," said Pan Ming, president of the Shenzhen Garment Industry Association that organized the event.
Pan said the event has made a unique presence and been the hot talk among fashion circles recently both at home and abroad. The market-driven event has demonstrated the vitality of the fashion industry in the Guangdong-Hong Kong-Macao Greater Bay Area.
The fashion week had been infused with energy and avant-garde qualities thanks to newly emerging forces. Original design brands accounted for over 60 percent of the participating brands, and a number of domestic designer brands made their appearances, attracting a large number of buyers, KOLs, online celebrities and bloggers to the venues.
A great many A-list Chinese fashion brands and well-known designers also released new products during the fashion week. Elements of Dunhuang culture, cultural features of the Yi ethnic group, traditional intangible cultural heritage Miao embroidery, and other Chinese elements were integrated into the designs with a modern take to contribute to the inheritance, revival and innovation of China's various intangible cultural heritages.
Additionally, four forums were held during the fashion week with a focus on the fashion industry's future trends. One forum highlighting the importance of sustainable fashion in the Greater Bay Area saw mind-opening discussions and insightful inputs from industry insiders.
Pan said that Shenzhen's fashion industry is expected to pick up its pace in sustainable development and the city should take the lead in building itself into a global green fashion center.
The three major subvenues in Nanshan, Futian and Longhua districts also launched a series of activities to echo the Shenzhen shopping season, in a bid to turn the fashion week into a citywide carnival for all citizens.
Started in 2015, the fashion week began as an annual event but was made biannual since last year.
Following the common international practice, it now has two sessions a year representing the trends of next spring/summer and autumn/winter.
(Zhang Yu)