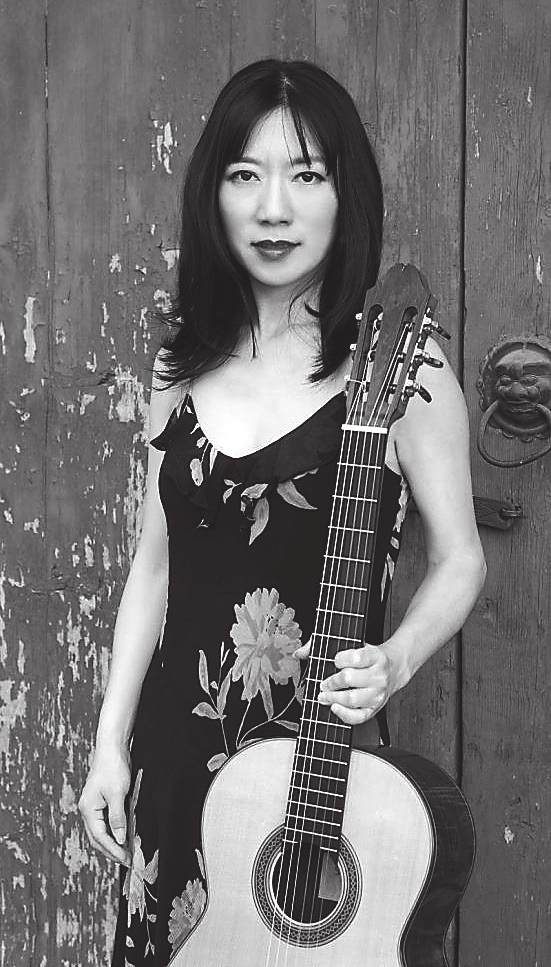 Guitar recital
Beijing classical guitarist Yang Xuefei will perform a night of classical guitar pieces. She has won numerous prizes in music competitions including the Stotsenberg International Classical Guitar Competition, the San Francisco International Guitar Competition and the Darwin International Guitar Competition. She was awarded as the winner of the Ivor Mairants Guitar Award by the City of London's Worshipful Company of Musicians.
At 12, Yang played in Tokyo for the first time, and was given a special award by the Guitar Alliance of Japan. In 1995, after John Williams listened to her performance in Beijing, he was so impressed that he loaned two of his own Greg Smallman guitars to her conservatory, for her and other top students to play.
Yang obtained her BA from the prestigious Central Conservatory of Music in Beijing and later studied at the Royal Academy of Music in London. She established her international career with many solo recitals and concert performances in Europe.
Her concert appearances have included playing Rodrigo's "Fantasia Para un Gentilhombre" with the BBC Concert Orchestra and "Concierto de Aranjuez" with the Royal Academy of Music's Symphony Orchestra at Duke's Hall. She has been featured on radio as part of the "BBC Proms London Composer Portrait" series.
Time: 8 p.m., Nov. 14
Tickets: 199-399 yuan
'Ring-Ring'
"Ring-Ring" is a performance without dialogues, in which live music and poetic lighting merge into a cinematic fairytale.
Ring-Ring is a bicycle bell that unfortunately gets separated from its frame. Lost but courageous, he sets off for reunion. Fate leads him to see enchanting landscapes but also dangerous places full of strange creatures and unexpected encounters. It is an endearing adventure full of joyful and tricky moments.
"Ring-Ring" is based on "Der Ring des Nibelungen" by Richard Wagner. A quest for salvation is now interpreted in a unique way for young audience members. A fairytale full of eye-catching visual and musical discoveries is depicted through light and live music modeled after Wagner's. The show's music has been arranged and composed especially for this performance for accordion, percussion and live-electronics. The true Wagner fan will recognize the leitmotifs from his opera, and will also be pleasantly surprised by the corresponding visuals.
"Ring-Ring" is a co-production between Lichtbende in the Netherlands and Hermark Classical Suzhou and the Suzhou Culture and Arts Center in China. The entire performance, including the visual materials, techniques and music, was developed by Lichtbende, and the show will be performed by the artists of the Suzhou center.
Time: 7:30 p.m., Nov. 13; 3 p.m., Nov. 14
Tickets: 180-380 yuan
Booking: WeChat account "深圳滨海演艺中心"
Venue: Bay Opera of Shenzhen, Bao'an District (宝安区深圳滨海演艺中心)
Metro: Line 5 to Baohua Station (宝华站), Exit A(SD News)