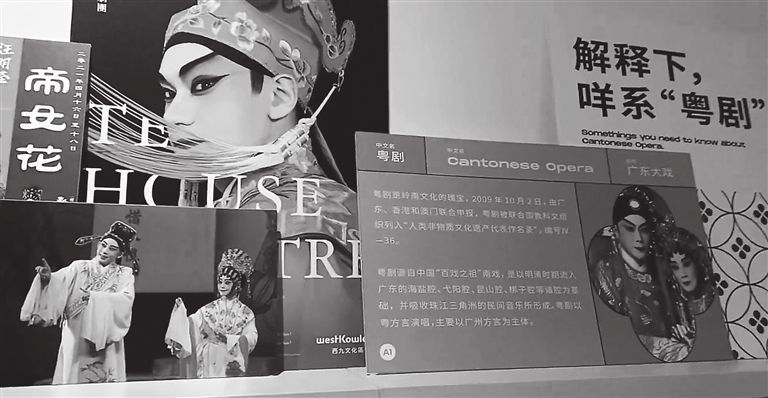 The "Cantonese Opera Mask and Creative Ethnic Costume Art Exhibition" is being held at the Zhi Art Museum.
In this exhibition, you will learn the history of Cantonese opera and knowledge about its makeup, masks and fancy costumes. Additionally, you can discover how Cantonese opera is innovated today.
Cantonese opera is one of the major categories in Chinese opera, originating in Guangdong Province. It is popular in Guangdong, Hong Kong, Macao and among Chinese communities around the world. Like all versions of Chinese opera, it is a traditional Chinese art form, involving music, singing, martial arts, acrobatics and acting, but is sung in Cantonese.
More than 40 kinds of musical instruments, including wind, plucked, string and percussion instruments, have been used in Cantonese opera. The use of instruments is influenced by both Western and Eastern cultures. The reason for this is that Guangdong was one of the earliest places in China to establish trade relationships with Western countries.
Most Cantonese opera themes express loyalty to the country, and filial piety to parents and friendship. Thus, Cantonese opera not only entertains but also plays an important role in spreading moral values. Today, many well-known plays are still performed, such as "The Purple Hairpin" from the Ming Dynasty (1368-1644) and "The Red Plum Story" from the Yuan Dynasty (1271-1368).
In the beginning, Cantonese opera costumes reflected the style of the Ming Dynasty clothes, then were influenced by Beijing opera costumes. The biggest feature of Cantonese opera costumes is Cantonese embroidery, and embroidered costumes gradually became the mainstream of Cantonese opera fashion.
There are five main colors of Cantonese opera makeup: red, black, white, blue and yellow. In most roles, they symbolize loyalty, honesty, treachery, arrogance and competence, respectively.
The most commonly used weapon props on the Cantonese opera stage are spears. There are also other weapons in Cantonese opera such as hammer, bow and arrow, sword and vine.
As a treasure of southern Chinese culture, Cantonese opera was inscribed on the UNESCO Representative List of the Intangible Cultural Heritage of Humanity in 2009. Cantonese opera has absorbed a wide range of local art forms, such as Cantonese music, embroidery, sculpture and ceramics. In addition, Cantonese opera is good at learning from other genres and fashionable arts, and is highly inclusive.
At the exhibition, visitors can further experience the beauty of Cantonese opera by trying on your favorite costume and taking photos.
Dates: Until Nov. 21
Hours: 10:30 a.m.-6:30 p.m., closed Mondays
Venue: Zhi Art Museum, Shajing, Bao'an District (宝安区沙井至美术馆)
Metro: Line 11 to Houting Station (后亭站), Exit A and then take a taxi(SD News)