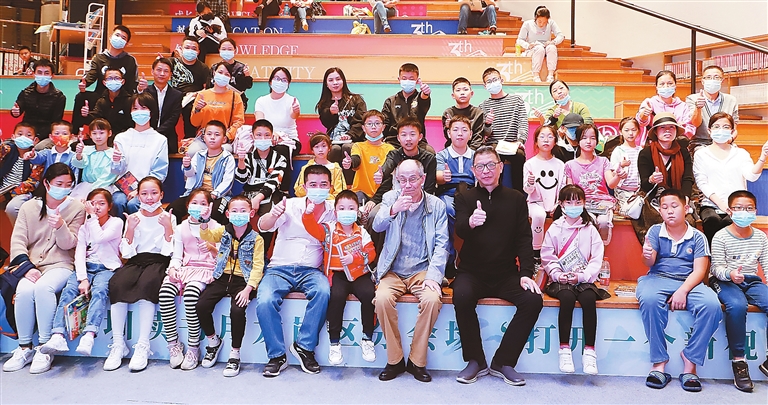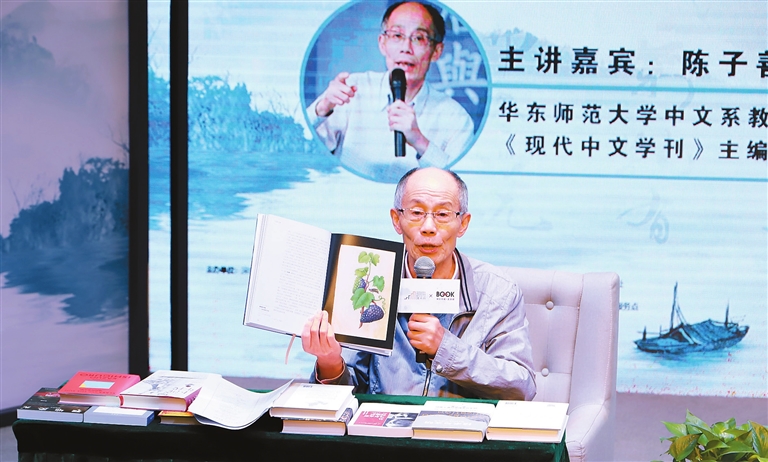 Zhang Yu
JeniZhang13@163.com
THE yearly 10 best books of the 22nd Shenzhen Reading Month were unveiled at a ceremony held at the Nanshan District Culture Center on Friday.
The 10 books, all in Chinese, include translations of "The Unwinding: An Inner History of the New America" written by American writer George Packer, "Arte e bellezza nell'estetica medievale" penned by Italian writer Umberto Eco and "De Gabo a Mario: La estirpedel boom" authored by Spanish writers Ángel Esteban and Ana GallegoCuiñas.
The 10 best books were chosen based on the 22nd Shenzhen Reading Month's annual theme "Inspiring a New Vision," which focused on humanities and social sciences books originally published on the mainland from October 2020 to September 2021.
The selection process was formally launched in August. Thirty finalists were chosen from more than 1,400 fundamental bibliographies proposed by national publishing institutions after preliminary evaluation and reevaluation, and a reader aid channel was opened for the first time. A total of 10,218 readers cast 30,654 votes online between Nov. 1 and 7.
Scholars, academics, media practitioners and book critics from across the country were on the jury.
All the judges offered their opinions, reviewed the selected bibliographies, and finally voted on the site at the unveiling ceremony after nearly two days of closed-door final evaluation meetings.
Shenzhen Reading Month's annual 10 greatest bookslist is one of the first annual book lists picked and issued every year in China, and it attracts a lot of attention in the country.
Adhering to the ideal of high standard and high quality, it has always selected and promoted high-quality books that can express Shenzhen's vision and avant-garde concepts, and has developed into a landmark of the national book industry.
The top 10 children's books of Shenzhen Reading Month were also announced Saturday.
The selection process took half a year, and an organizing committee was formed in early June of this year. The Shenzhen Book City CBD Store collected more than 1,200 high-quality children's books suggested by upwards of 70 publishing institutions and nearly 50 professional judges across the country, and created a children's book list with more than 500 varieties after more than a month's work.
A Jia, chairman of the final assessment committee's panel, spoke highly of the organizing committee's perseverance in selecting the top 10 children's books of Shenzhen Reading Month for eight straight years.
"The world of children's fairytales and children's reading is intriguing. I'm fortunate to be able to come to Shenzhen for the annual top 10 children's book selection," remarked A Jia.
"It is due to its rigorous procedures, diverse judges and high-standard support that the selection can have such a big influence. At the same time, it encourages children, parents and teachers to take an active role in it. It is a selection that will stand the test of time," he said.