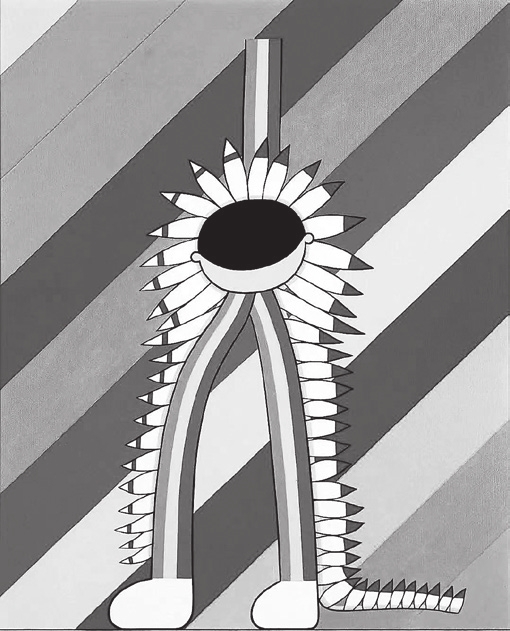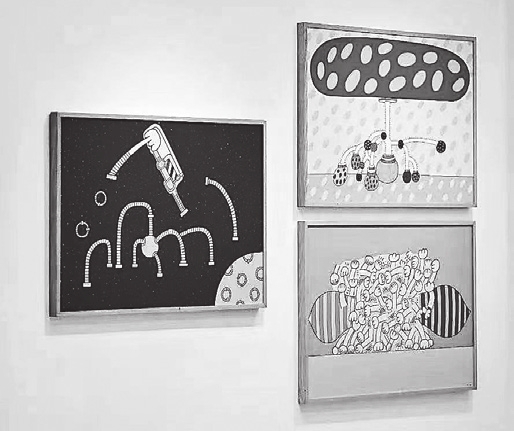 Shinjiro Okamoto, a well-known Japanese pioneer of pop art, is exhibiting his works at CASHART and Artisse Place in Nanshan District.
After graduating from the Tokyo Metropolitan Nihonbashi High School in 1952, Okamoto worked for 26 years as art director at Toppan Printing Co. Ltd. During that time, he began to learn watercolor painting and started submitting his works to the Japan Watercolor Exhibition and the Niki Exhibition. He held his first solo exhibition at Muramatsu Gallery in 1956 and also founded the Artist Conference along with Yoshie Yoshida and others in the same year.
An encounter with the Neo-Impressionist works of Georges Seurat inspired him to depict contemporary illness and malaise using bright, vivid colors and simple forms. In 1956, Okamoto exhibited his works at the Yomiuri Independent Exhibition. He received honorable mentions at the Shell Art Prize Exhibition in 1962 and 1963, and the Grand Prix at the exhibition for the inaugural Nagaoka Contemporary Art Museum Prize in 1964. During that time, he exhibited a series of works including "Holy Scenery" and "Ten Indians" that conceal a sense of hollow emptiness beneath a humorous surface.
Okamoto has shown his works at several museums both in Japan and abroad. He participated in the "Trends in Contemporary Art" exhibition held at the National Museum of Modern Art in Kyoto (1964), "15 Contemporary Japanese Artists" at the Kunsthaus Zurich (1965), and "The New Japanese Painting and Sculpture" at the Museum of Modern Art in New York (1966).
Dates: Until Dec. 15
Hours: 10 a.m.-7 p.m., closed Mondays
Tickets: 48-68 yuan
Venue 1: Gallery, 31/F, Artisse Place, Nanshan District (南山区深圳尔邸酒店式公寓31楼画廊)
Venue 2: CASHART, Q Plex, Nanshan District (南山区侨城坊现今艺术空间)
Metro: Line 2 to Qiaocheng North Station (侨城北站), Exit D and then take a taxi
(SD News)