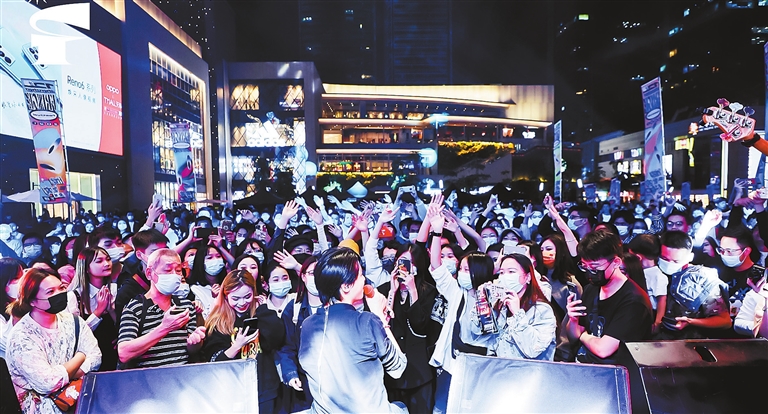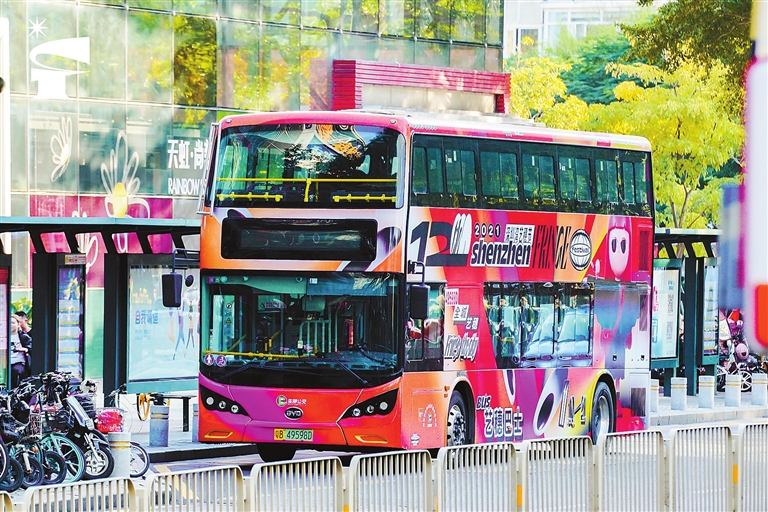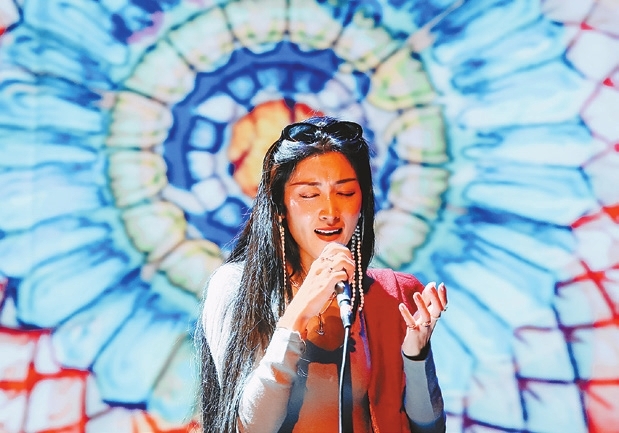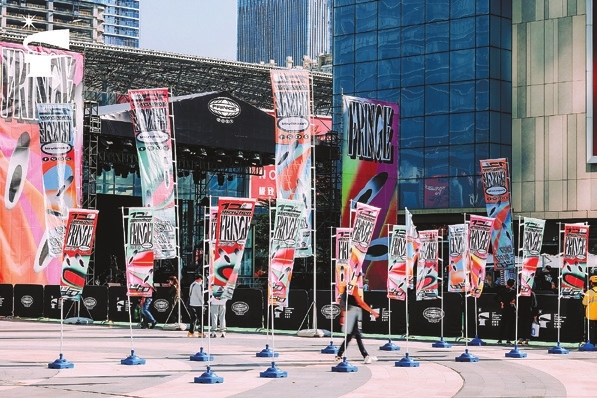 Chen Xiaochun
654789759@qq.com
SHENZHEN Fringe Festival is here with us again, bringing art to every corner of the city. From Nov. 10 to 21, the 12th Shenzhen Fringe Festival with the theme of "Fringe the City" brings a total of 127 groups of artists and teams to present 48 performances to citizens.
The performances are divided into seven categories including Fringe Stage, Fringe Live, Fringe Bus, Fringe Shop, Fringe in Town, Fringe Online and Fringe Vision. Since Nov. 10, citizens can enjoy the festival on rooftops, parks, streets, buses and book bars in Nanshan District.
The festival's opening ceremony held Nov. 10 invited Yunggiema, a singer from the Menba minority people, an ethnic group that emigrated from Bhutan to the southeast region of Tibet over 300 years ago. She sings the songs and stories of her ancient clans-people, as passed down by her grandmother. At the opening ceremony, she presented "Sahā-lokadhātu Sigh — The Voice of Wonderland Concert."
For Fringe Live held at Haide Square on Nov. 13-14, young artists from seven countries and regions gathered together to stage a live fiesta with different music genres, including Scamper band from China's Macao, SHIRLEY & Caravan Band with members from four different countries, and the Feardrops band with two musicians from the U.K. and Italy respectively.
The children-friendly Fringe Bus traveled around the city Nov. 14. As a special performance stage, different from the usual fixed stage, the bus staged "Apple Tree," a paper puppet interactive drama.
The Fringe in Town, to be held in the 1,700-year-old Nantou Ancient Town from Nov. 19 to 21, will present dozens of art performances along the streets inside the ancient town, bringing some fun to the hardworking city-dwellers.
The inter-disciplinary artist S.G. Murthy will stage a trade exhibition show with installation art made by old clothes and by interacting with the audiences. Bill Aitchison, a theater director and performance artist from the U.K., will present a show focusing on the daily life of an expat in China. Mango.G Samba will present "Drumming Shenzhen, Samba Together!" When night falls, the ancient town will come alive with live music shows.
In the category of Fringe Vision, a handmade book creation exhibition named "Here Is ZINE #20" by artists from four cities, Tokyo of Japan, China's Shenzhen, China's Hong Kong, and Poznan of Poland, will be presented. A total of 81 artists were invited for the creation of the exhibition which will last for one month.
This year, with people's daily lives gradually recovering from the pandemic, the festival tries its best to present more cross-cultural performances to citizens. In Fringe Online, artists from home and abroad will meet audiences on the cloud. Emerging musicians, composers and producers will share their experience and communicate with people online.