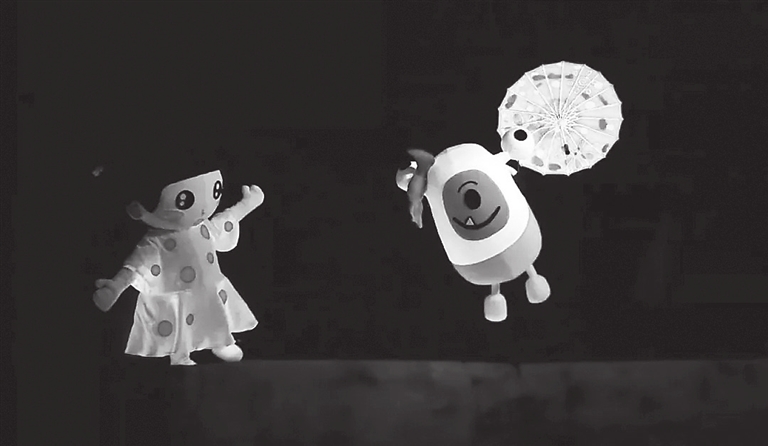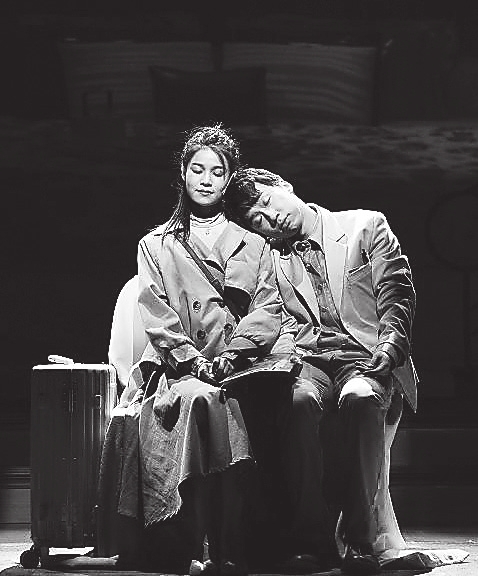 'The Solar System'
"The Solar System" is a children's drama about the secrets of space. Said to be China's first children's drama in the form of black light theater, the show combines distinctive elements of lights, shadows and puppetry.
Black light theater, a well-known theatrical performance style popular in the Czech Republic, is characterized by the use of a black theater augmented by light illusions. It uses black curtains, a darkened stage and fluorescent costumes to create stunning visual effects.
Since "The Solar System" was shown in 2017, a lot of children have been immersed in it and interacted with the characters, through which they also learned amazing facts about space.
The show's director Lu Yisha graduated from King's College London in Britain. She studied theater directing at Shanghai Theater Academy. She said that a successful children's drama "should be created from the perspective of children, who are curious and emotional. A good and interesting story is always the foundation."
"Black light shows work like magic because you can't see the people who manipulate the props and puppets. So everything becomes alive and dynamic. For 'The Solar System,' the blackness creates the perfect natural space environment just like when you see stars shining in the sky at night. It offers mystery," she said.
Time: 3:30 p.m., 8 p.m., Nov. 28
Tickets: 80-380 yuan
'Maybe Happy Ending'
A winner of six South Korean musical awards and the Richard Rodgers Award, "Maybe Happy Ending" will make its Chinese-language debut in town.
The musical is set in a near future when helper-bots are part of everyday life and these robots are replaced by newer models as technology advances. The show's protagonists Oliver and Claire are obsolete helper-bots living in an apartment for out-of-date robots.
Oliver, who loves jazz, lives a content life occasionally talking to his plant, but his life takes an unexpected turn as a stranger named Claire knocks on his door in the hope of borrowing a charger. Oliver, who befriends Claire, sets out on a trip to reunite with his master James, while Claire wants to see fireflies in real life.
Though the helper-bots are not programmed to love autonomously, Oliver and Claire have a surprising connection that challenges what they believe is possible for themselves, for relationships and love. Looking past our era of technology-driven isolation, this heartfelt love story celebrates a magical and bittersweet reawakening to the things that make us human.
The numbers in the musical were composed by U.S. musician Will Aronson with lyrics written by Hue Park from South Korea. "Musicals and theater generally have always been about human connection. And we certainly need connection now more than ever, especially when we have to wear masks and keep our distance from one another," Aronson and Park said in an earlier interview as reported by the Korea Times.
Time: 8 p.m., Nov. 27
Tickets: 80-580 yuan
Booking: WeChat account "GuangmingArtCenter"
Venue: Guangming Culture and Art Center, Guanguang Road, Guangming District (光明区观光路光明文化艺术中心)
Metro: Line 6 to Fenghuang Town Station (凤凰城站), Exit B(SD News)