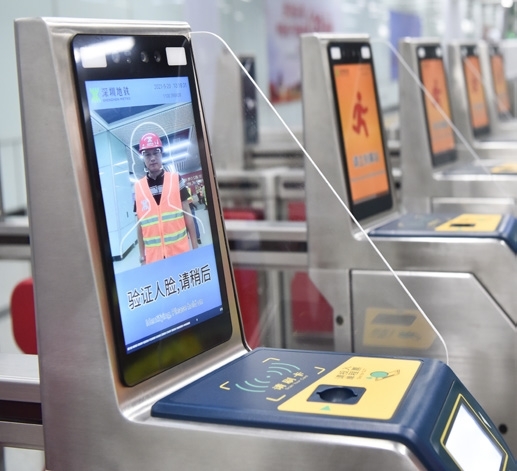 Han Ximin
1824295095@qq.com
METRO Line 20, which is under planning, will connect northern Bao'an with Futian and Huanggang checkpoints in Futian District by passing major areas in Bao'an, Futian and Nanshan districts, a draft plan showed.
The plan released by the city's planning and natural resources bureau, which is seeking public suggestions, said the fully automated line was designed with maximum speed of 120 kilometers per hour and runs 50.6 kilometers passing Shenzhen Oceanic New Town, Shenzhen World Exhibition & Convention Center, Airport Transport Hub, Shenzhen Hi-tech Industrial Park, Xiangmi Lake and Shenzhen-Hong Kong Science and Technology Cooperation Zone. The line, with 24 stations, will enable passengers from northern Bao'an to reach Futian CBD within 45 minutes and to the Hong Kong border area within 60 minutes.
Two train depots will be built at Airport North and Hangcheng areas, covering 15.8 hectares and 20 hectares, respectively. A standby depot, covering 23 hectares, will be built north of Shenzhen Outer Ring Expressway and Guangzhou-Shenzhen Riverside Expressway, bordering Line 12's train parking lot. Line 20's train parking lot, covering 22.5 hectares, will be built under Shenzhen Golf Club's golf course and will be shared with Line 22 trains.
Line 20's Phase I, the experimental section, is scheduled to open before the end of this year. The 8.36-kilometer section connects Bao'an District's Terminal 4 of Shenzhen Bao'an International Airport and the Shenzhen World Exhibition & Convention Center. It has five stations, including three interchange stations. Passengers will be able to transfer to Line 11 and Guangzhou-Dongguan-Shenzhen Intercity Rail at Airport North Station.
Dubbed as a demonstration line of technologies, Line 20 adopted the communication-based train control (CBTC) signaling technology, which helps improve railway transportation efficiency and provides safer operations. CBTC ensures safe rail vehicle operation using data communication between the system's various control points.
It uses an off-board computer to monitor all trains operating on tracks, which allows trains to be spaced closer together than on a manually controlled line since information is sent to computers aboard the trains.
Trains operate automatically at all times, including opening and closing doors, detecting obstructions and handling emergencies.
Line 20 will be the city's first fully automated Metro line. The driverless technologies will be applied on lines 12, 13 and 14 when they are put into operation in 2022 and on Line 16, when it is put into operation in July 2023, according to Shenzhen Metro Group.