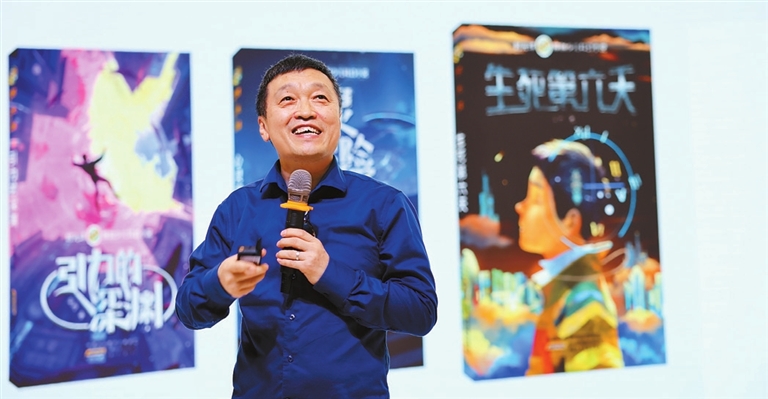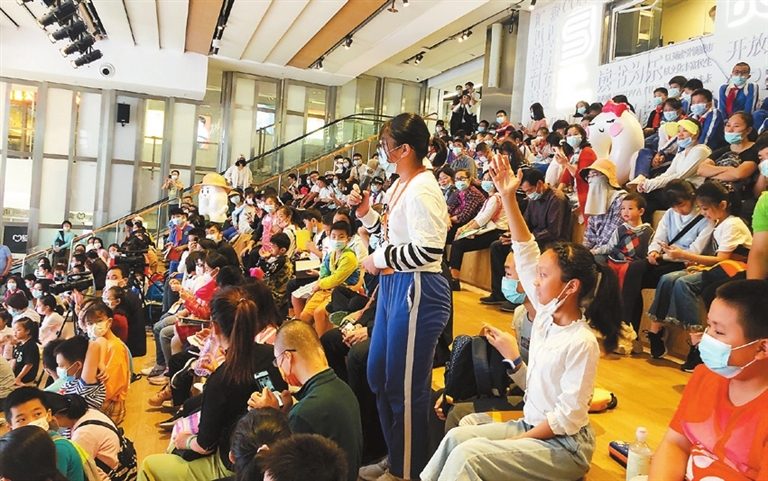 Zhang Yu
JeniZhang13@163.com
With a thematic lecture at the launch ceremony of Shenzhen Reading Month's science fiction week, Wu Yan, professor of the School of Humanities and Social Sciences of the Southern University of Science and Technology and winner of the National Outstanding Children's Literature Award in 2021, provided readers with a science fiction feast.
Science fiction week, a key promotion activity of the 22nd Shenzhen Reading Month, kicked off at the Shenzhen Book City CBD Store in Futian District on Sunday.
The activity reached a crescendo with nearly 20 impromptu questions from young readers and witty responses from the speaker.
Wu's lecture combined his research and writing experience to share with the audience the intriguing stories from his award-winning book "China Orbit," a children's science fiction novel about China's space flight development.
Wu also shared his views on the unique path that a genre like science fiction has taken in China, as well as where it should go in the future.
Reading science fiction, according to Wu, can help us understand that the world is infinitely diverse, broaden our horizons, cultivate our desire for science and the future, understand that the future is creative, cultivate imagination, and build up self-confidence and self-esteem.
Wu sent a special message to the parents in attendance at the lecture, encouraging them to learn to guide their children in reading science fiction, and to discover knowledge about the world and the future with them.
"Professor Wu is fantastic in my opinion. I devoured 'China Orbit' as soon as I received it today. Wonderful imagination took me to the past and to the future," said Li Xinyi, a fourth grade student from Huaxin Primary School in Futian District.
Zhang Yifan, a Chinese teacher at Liyuan Education Group's Tongxinling campus, said that the school's literature clubs wiftly arranged registration among its members after hearing about science fiction week.
"The students' enthusiasm for science fiction can be described as fervid. Because of the limited number of seats, only 28 sci-fi aficionados were able to attend the lecture on site," Zhang said.
Wu Yan and Ma Chuansi, winners of the National Outstanding Children's Literature Award, together with young science fiction writer Liu Yang, science fiction scholar Zhang Feng, and well-known reading and writing promoter Xie Chen, were invited to participate in sci-fi themed activities at the Shenzhen Book City CBD Store, the Shenzhen Library, and four primary and secondary schools during the week, according to the event's organizers.