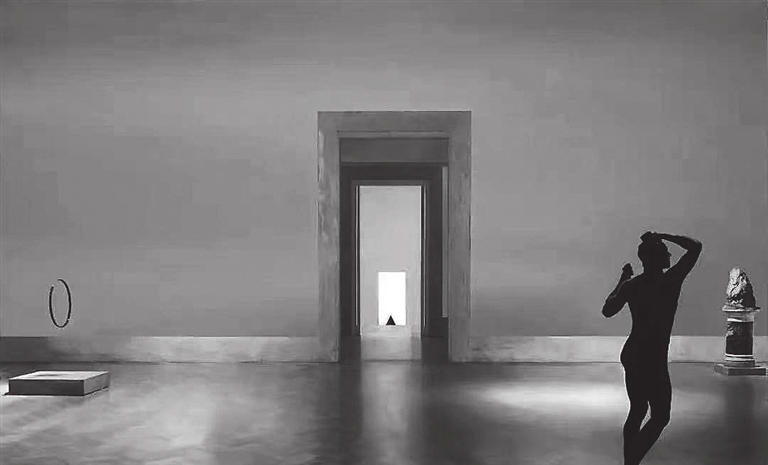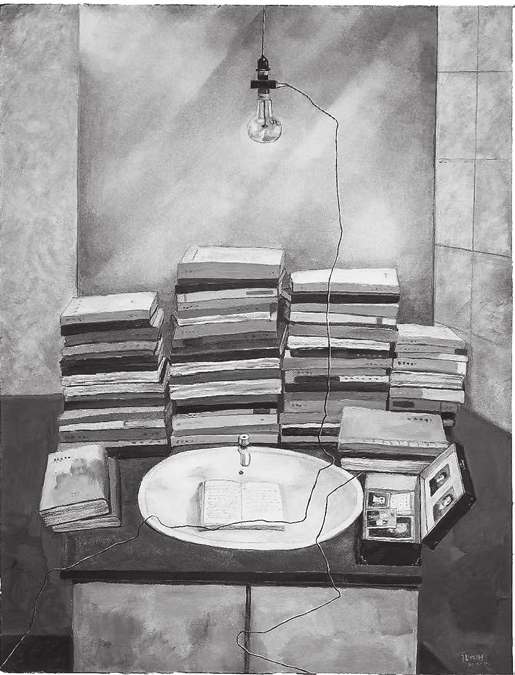 After the first eight exhibitions of the Pingshan Art Museum's "Nine-Tiered Pagoda: Spatial and Visual Magic" project opened last year and this year, the ninth and final exhibition of the project has recently been presented to the public.
The project, launched by curator Cui Cancan and architect Liu Xiaodu (Pingshan Art Museum's director), is a hands-on project that mixes ideas, methodologies and tools. They invited nine groups of artists, nine architects and nine designers to form nine temporary teams to create art.
The curator, artists and architects believe that each tier of a pagoda tells a story. The stories, spaces and designs are closely intertwined with each other into a superimposed whole, becoming the spiritual core of the exhibitions. The architects and artists in the project provide the exhibitions with a myriad of variables and possibilities for visitors to explore.
The newly opened exhibition is displaying works by six artists, namely Cai Lei, Liu Gangshun, Nabuqi, Sui Jianguo, Yang Bodu and Zhang Xiaogang, with Liu Xiaodu designing the exhibition space and graphic designer Huang Yang in charge of posters and other visual designs.
Meanwhile, two more exhibitions, "Perspectival Playground — Solo Exhibition of Yung Ho Chang" and "Xue Feng: Far Far," are also being held at the Pingshan Art Museum.
The five installations in architect Yung Ho Chang's "Looking For" series present a brief history of perspective (a way of representing shapes and volumes in architecture). At the exhibition, visitors can look at the one-point perspective created by architect Andrea Palladio in the 16th century and the complicated experience of abstract urban spaces in current times. Visitors can also find the perspective relationship between windows, rooms and furniture in Alfred Hitchcock's movie "Rear Window."
The painting exhibition by Xue Feng is the first exhibition of the Pingshan Art Museum's "Shenzhen Contemporary Artists Series" project.
The ending dates for all the exhibitions have not yet been set.
Hours: 9 a.m.-5 p.m., closed Mondays
Booking: WeChat account "PingshanArtMuseum"
Venue: Pingshan Art Museum, Huide Road, Pingshan District (坪山区汇德路坪山美术馆)
Transport: Take the high-speed rail from Shenzhen North Station to Pingshan Station and then take a taxi(SD News)