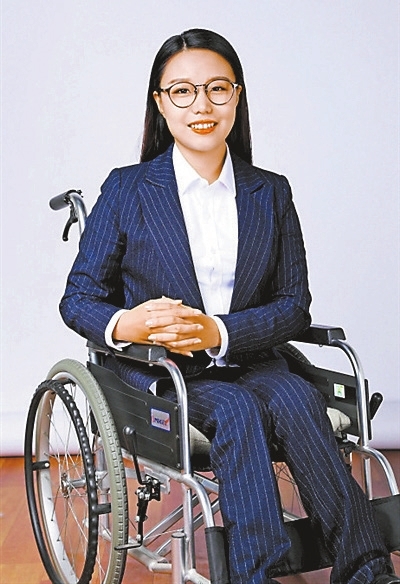 LONGHUA District unveiled national role model Zhang Yingying's studio and Longhua civility publicity team Wednesday, according to Shenzhen Evening News.
Zhang is among 68 people from around the country who won the title of national role model earlier this month. A winner in the category of helping others, Zhang has helped more than 2,700 people with disabilities to find employment.
Zhang, who has been wheelchair-bound after suffering from polio when she was a child, has founded four nonprofit organizations and two enterprises since 2011, which are all aimed at helping physically challenged people start their own businesses and find jobs.
Zhang was appointed as the publicity team's head and 10 more role models in Longhua will be selected to become the team's first batch of members.
The selected role models will go to schools, government departments, companies, subdistricts and residential communities to help promote ethical progress by playing their exemplary role.