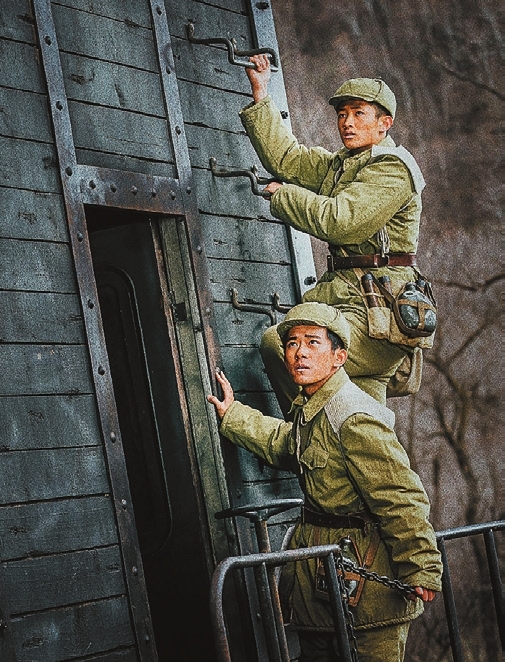 WITH its overall box-office take surpassing 5.69 billion yuan (US$891 million), including presale revenues, the war epic "The Battle at Lake Changjin" replaced "Wolf Warrior 2" at the top of China's all-time box-office charts Wednesday, according to several live trackers.
As the most expensive film ever made in China, the film depicts a group of heroic Chinese People's Volunteers who fought in the War to Resist U.S. Aggression and Aid Korea (1950-1953).
The film has been in release for 57 days and is estimated to earn a profit of around 700 million yuan after excluding cinemas' share and marketing, according to National Business Daily.
Bringing back major cast members, the film's sequel "The Battle at Lake Changjin: Water Gate Bridge" is reportedly shooting the rest of its scenes in winter, with most footage filmed earlier this year.
The first film, which opened on the Chinese mainland Sept. 30, will extend its screening period in some formats to Dec. 30.
Following recent overseas releases in the United States and Canada starting Nov. 19, the film will be screened in Australia on Dec. 2 and later in the United Kingdom, Ireland and Malaysia.
(China Daily)