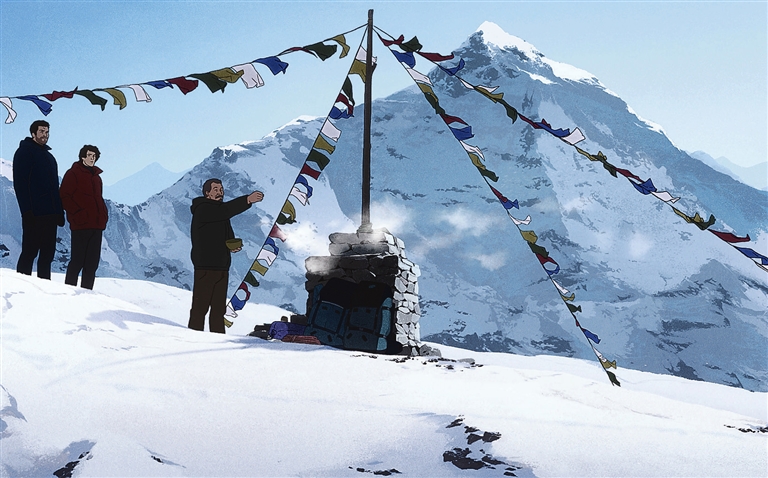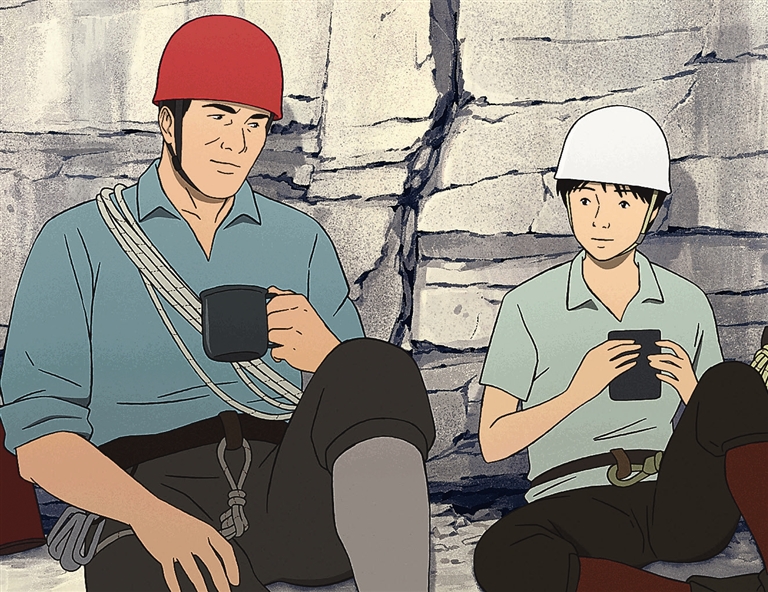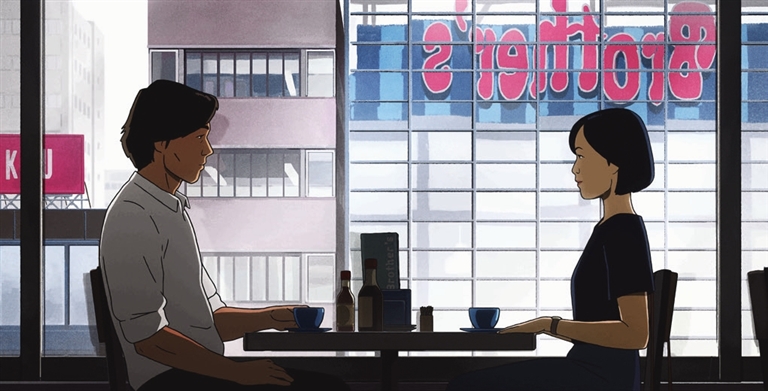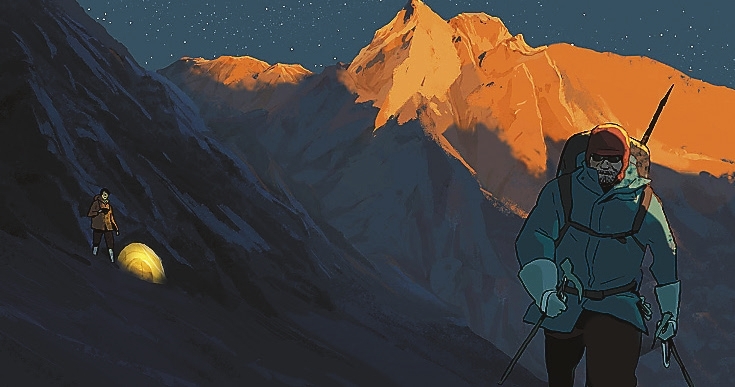 Directed by Patrick Imbert, "The Summit of the Gods" is a breathtaking animated feature about a photojournalist's mission to solve a Mount Everest mystery. It's a visual treat wrapped in a compelling story. The script, co-written with Jean-Charles Ostorero and Magali Pouzol, is based on a popular manga series of the same name by Jiro Taniguch and Baku Yumemakura. The five-volume narrative, which Imbert and his team cut down to 90 minutes, follows Fukamachi Makoto, a Japanese photojournalist who becomes obsessed with figuring out if the legendary English mountaineer George Mallory was the first person to scale Everest in 1924. The question leads him on an investigation to find Habu Joji, a climber who Fukamachi believes knows the answer.
The film opens with lines that both serve as a literal description of mountaineering and capture the energy of following obsessions: "Walking. Climbing. More climbing. Always higher. And for what?"
That "And for what?" haunts the beginning sequence as the film moves from a fictionalized scene of George Mallory and his partner Andrew Irvine disappearing into the snowy mountain to Fukamachi (voiced by Damien Boisseau), years later, photographing a Japanese team of climbers slowly scaling the Everest. They never make it to the summit, leaving Fukamachi frustrated. He tries to find meaning in his work and sees his job as mostly pointless.
When a stranger tries to sell the photojournalist a camera he says belonged to Mallory, Fukamachi angrily shoos him away. Later he sees the same peddler in a heated exchange with a person whom Fukamachi believes to be Habu (Eric Herson-Macarel), a reclusive mountaineer. Perhaps there is a story there, he thinks. So the photographer tries to convince his editor (Philippe Vincent) to give him the task of following it up.
Finding Habu makes up a large part of the film, giving it a structure that balances Fukamachi's present-day research with scenes from Habu's life. Each time the photojournalist researches the archives or does an interview with a friend of Habu's, a clearer portrait of the mysterious mountaineer comes up and its similarities to Fukamachi's own life become more obvious. They are both searching for meaning in their work. For Habu, climbing is like breathing. He spent his most active years seeking recognition for his abilities, but it never worked out. Success eluded him, and he spent most of his life watching other — sometimes less skilled climbers — win.
Habu's harrowing climbs recall those of the professional rock climber Alex Honnold in the documentary "Free Solo."
With its stunning visuals, the film suggests another, more interesting question: "Why not?" Habu's climbs are impressive feats against nature and flirtations with chance. The climbs are also tests of the mind: How much brutalization from nature are you willing to take?
Imbert and his team's deft animation techniques make 2D look so good.
Fukamachi's persistence finally cracks the veteran mountaineer, who agrees to do a climb for the photographer to document. As the two artists work on their craft — Habu's climbing and Fukamachi's focused photos — their relationship evolves. Fukamachi is not just a spectator of Habu's life, but an understanding friend.(SD-Agencies)