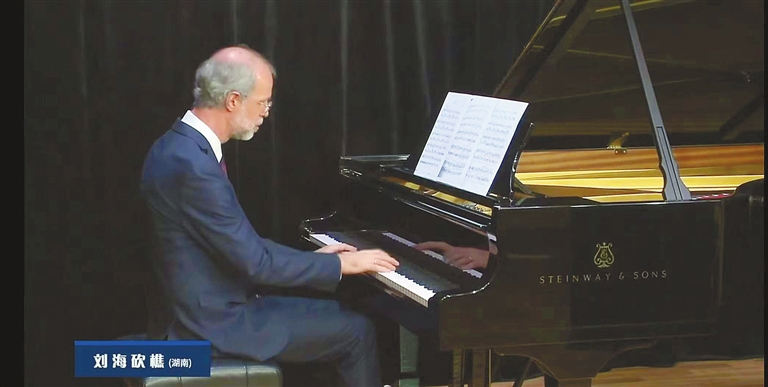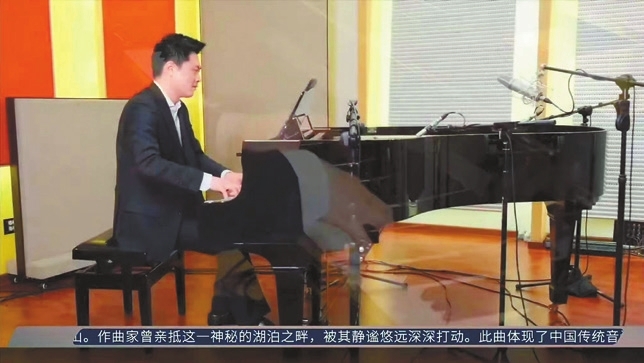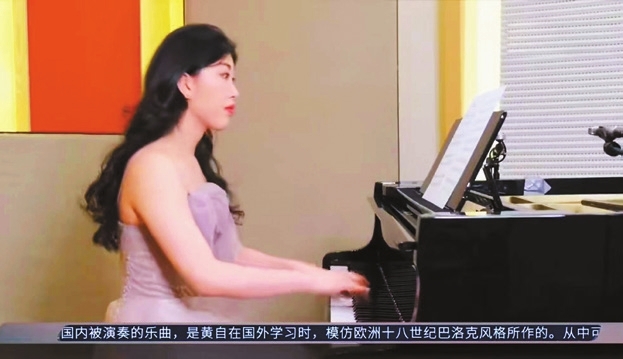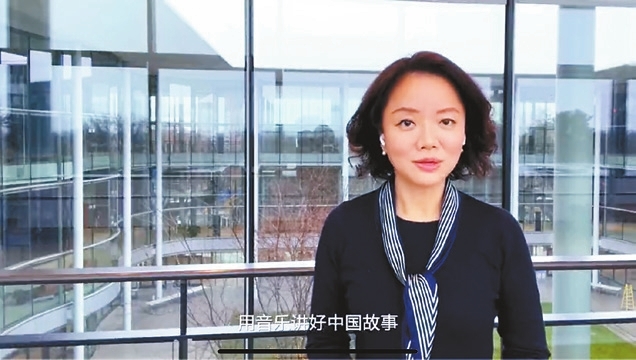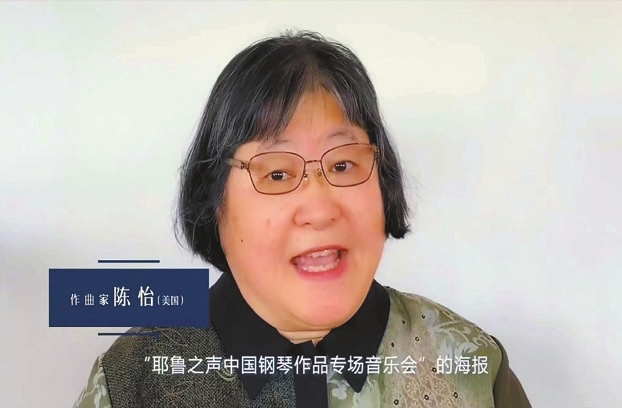 Yang Mei
yangmei_szdaily@163.com
THIS year marks the 167th anniversary of the Yale graduation of Yung Wing, the first Chinese graduate of Yale University, and more than 100 years of piano music popularization in China. To celebrate, the organizing committee of the ninth Shenzhen Piano Music Festival 2021 hosted four young Chinese pianists from Yale University and special guest Renaat Beheydt, a Belgian pianist and associate professor at the Xinghai Conservatory of Musicin Guangzhou, in an online concert Monday evening. The concert presented eight classic Chinese music pieces of various styles from different periods in Chinese history.
According to the organizing committee, the concert was live streamed on platforms such as Yale Center Beijing's WeChat live streaming account, Tecent Video and QQ Music. The concert's art director Sun Yue told Shenzhen Daily that the show garnered combined views of nearly 50,000.
The concert was designed as a "documentary" in which pianists' performances were interspersed with greetings from some of the most celebrated Chinese musicians and composers behind some of these music pieces.
Zhang Chuhan, a graduate of Yale University with a bachelor's degree in history and a master's degree in piano performance, kicked off the concert by playing "Two-Part Inventions No.1" by Huang Tzu (1904-1938), a Chinese musician of the early 20th century and the first Chinese composer accepted into the Yale School of Music in 1928.
The second performance was given by Tong Xin who graduated from Yale University with a bachelor's degree in computer and electrical engineering. He presented to the audience "Silver Clouds Chasing the Moon," a traditional Chinese folk song arranged for piano solo by Wang Jianzhong (1933-2016), a Chinese composer, pianist and educator.
Following Tong, Zhang again performed and gave her interpretation of Tan Dun's "Eight Memories in Watercolor." Tan, most widely known for his "Crouching Tiger Hidden Dragon" film score, is a Chinese composer and conductor as well as one of the most prominent figures in classical music.
The fourth performer was Shi Wenting, a master at Yale School of Music, who played "Pi Huang" composed by Zhang Zhao, a unique masterpiece of a decade in China which blends in Beijing Opera elements.
Belgian pianist Beheydt impressed the audience with his interpretations of three classic Chinese folk songs composed by Chu Wanghua, namely, "Liu Hai Cuts Firewood" (a folk song from Hunan Province), "Love Song" (a folk song from Sichuan Province) and "Tune of Question" (a folk song from Yunnan Province).
Beheydt said in fluent Chinese that in order to play Chinese music well, performers need to understand stories behind the music first and resonate with the composers.
In his congratulatory speech, composer Chu said he hoped that Chinese pianists could play more Chinese music as they perform Western music.
The last three performances were presented by Tong Xin who played Ye Xiaogang's "Namtso," and another Yale alumnus Zhao Muzi played "Duo Ye" composed by Chen Yi, a Chinese-American composer of contemporary classical music who became the first Chinese composer elected to the American Academy of Arts and Letters and American Academy of Arts and Sciences. "Duo Ye" is in the old traditional dance music form of the Dong ethnic group in Guangxi Zhuang Autonomous Region.
Zhang Chuhan concluded the concert with "Dance Fury" by Chinese composer and pianist Gao Ping.
A key project funded by the Shenzhen Municipal Publicity and Culture Development Special Fund, the Shenzhen Piano Music Festival is one of the three major piano art events of Shenzhen together with the China Shenzhen International Piano Concerto Competition and Shenzhen Piano Open Competition.
The ninth Shenzhen Piano Music Festival 2021 is presenting nearly 30 piano-themed music activities online and offline.