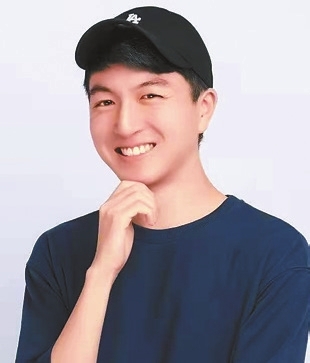 Wang Jingli
wangjingli0715@163.com
WHEN Kim Moon-cheol, a postgraduate student from Shenzhen University (SZU)'s College of International Exchange, described how his life has changed after coming to Shenzhen, he quoted the story of the mother of famous philosopher Mencius.
In Kim's eyes, his life has been uplifted after coming to Shenzhen. Kim elaborated further by saying "I think the living environment is very important, just like Mencius' mother who moved three times before she found the right neighborhood – next to a school – to raise her son. I am not saying my country is not good – I am just feeling that Shenzhen is more suitable for me. I finally found the right place."
Kim was advised by his father, who came to Shenzhen in 2008, to take his bachelor's degree in 2018 in SZU.
Before this, Kim was enrolled in a university in his home country majoring in Spanish. However, Kim said that a sense of loneliness gradually took hold of him because he didn't show interest in his studies, and no one talked to him seriously about this.
"In comparison, I have more connections with people in Shenzhen, including my teachers. There are activities going on in school every day. The teachers are very nice and kind, and we communicate a lot," Kim said.
Kim observed that Shenzhen is a city where changes take place almost on every single day. This kind of vitality has somehow inspired Kim to participate in more events to experience more possibilities.
At the 12th Shenzhen Expats Chinese Talent Competition held earlier this month, Kim won second prize with his fluent Chinese speech, wide knowledge on Chinese culture and outstanding talent show performance.
"Privately, I am quite introverted. But I become confident when performing on stage. The competition offered me a fantastic opportunity to present myself," he said.
When talking about the city's evident changes, Kim referred to three things – the Metro, robots and shared bikes.
"More Metro lines have been built over the years, robots are seen in restaurants delivering food to customers and travel is getting easier with shared bikes," he said.
"My story might sound hardly unique to some people. But for me, coming to Shenzhen was indeed a huge life change. I really feel comfortable living here. The city is inclusive and full of opportunities. After graduation, I will surely stay in the city to be a cultural ambassador to promote Chinese culture and contribute to the exchanges between South Korea and China," Kim said.