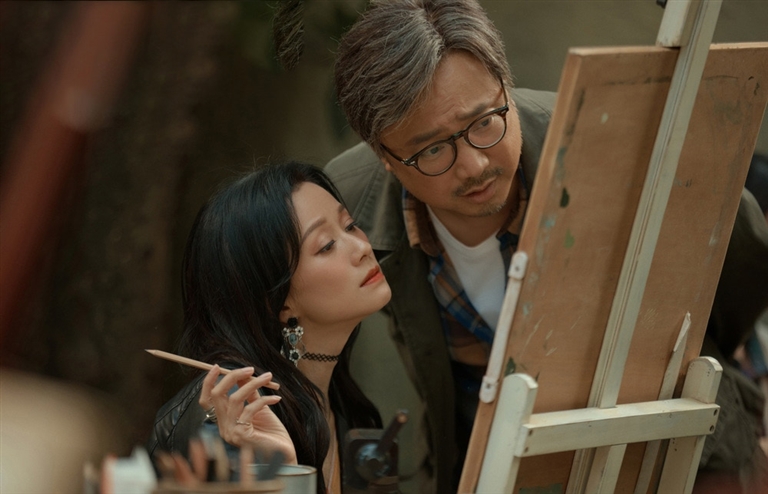 A STAR known for hilarious comedies, Xu Zheng has recently toned down his trademark style to bring audience a plain yet thought-provoking romcom, "B for Busy."
Starring Xu and his fellow Shanghai actors, the film set in Shanghai is all in the city's local dialect, an endeavor that Xu wishes can give the film a special "flavor."
Written and directed by young director Shao Yihui, the small-budget romance film follows Old Bai (Xu), an ordinary middle-aged Shanghai local who hopes to start new romance but is under great pressure from life and family.
Bai tries to court Ms. Li (Ma Yili), an advertisement employee who raises her daughter alone after filing for divorce from her British husband. But his plan to enjoy a romantic night is disturbed by several unexpected visitors, a troublesome student, his still jealous ex-wife, and a nosy neighbor.
"The director's film is an independent and conscious expression, pure and witty. I think this market should not only have blockbusters or single genre films, the style and texture of contemporary cities should be presented as well," Xu, also the film's executive producer, told media.
Unlike most of Xu's previous films, which travel from China to foreign destinations, "B for Busy" is set in a much smaller area within a radius of 2 kilometers in western Shanghai, giving audience a delicate perspective to savor the distinctive flavors of the city, observed critics at the premiere.
The film was released in Chinese theaters Friday.
(SD-Agencies)