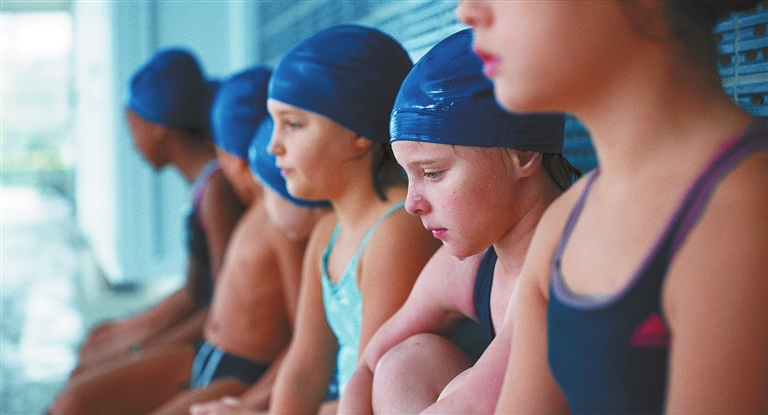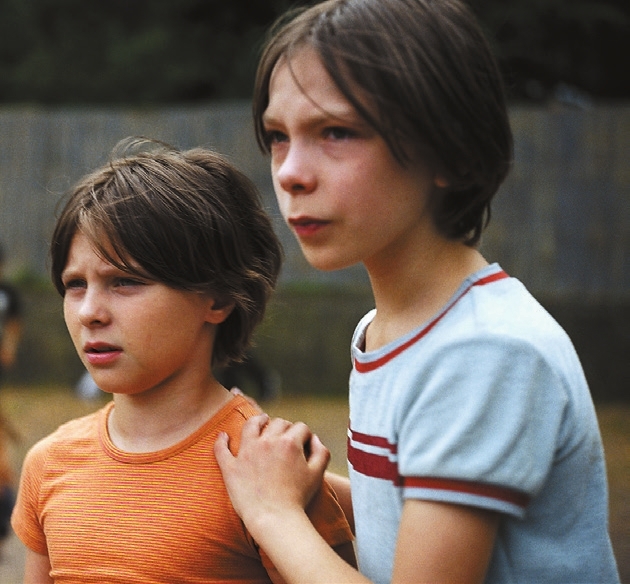 Belgian director Laura Wandel's debut feature plunges headlong into the world of school-aged children and observes their dynamics with precision. It studies its subjects — children, bullying, adults confronting the implications of the latter — and gets conclusions about the Darwinian nature of seemingly idyllic settings.
As children rush through the gates, eager to escape the watchful gaze of their parents, Nora (Maya Vanderbeque) struggles to part ways with her father (Karim Leklou). The 7-year-old's nervousness is obvious. She, unlike her brother Abel (Gunter Duret), is a new kid.
Nora finally heads into the unfamiliar world of her elementary school. With the help of cinematographer Frédéric Noirhomme, Wandel shoots "Playground" from Nora's perspective. The world looks different, more dangerous, from the viewpoint of a 1.2-meter child. Adult bodies become gigantic; the crowded school halls are chaotic; the cafeteria is a jungle of implied social mores; and the playground is dangerous place. After enduring her morning classes, Nora tries to sit with her brother during lunch only to be turned away by a teacher.
Recess proves to be the most daunting part of the day. Initially without friends, Nora clings to Abel, who runs with an older crowd of bullies. He repeatedly rejects her attempts to play, warning that if she doesn't stay away from him, she will become a target.
But its Abel's fate that takes a turn. Days later, Nora comes across her brother's "friends" beating him up. At first, she tries to stop them herself and then begs her brother to defend himself. He simply tells her not to get involved.
Abel's situation sends Nora into an increasingly tricky dilemma.
The plans Nora hatches for saving Abel change as she becomes more aware of and used to the rules of the playground — and the school. At first, she tries to alert the teachers, but they are distracted, arriving too late to the scene, or don't care, insisting that fighting at Abel's age is normal.
Dissatisfied with those responses, Nora tells her father, who, at first, takes matters into his own hands. His misguided intervention only makes things worse. A particularly brutal bullying session lands Abel, Nora and the bullies in the principal's office.
After this incident, Abel loses his crew and begins bullying another kid, a turn of events that Nora struggles to make sense of. She, on the other hand, becomes a social pariah, losing the few friends she's managed to make because of her brother's reputation as a coward.
No longer motivated by trying to protect Abel, Nora fashions her own identity and tries to figure out her place among her peers. She begins to see Abel as a source of her problems and lashes out at him.
Despite its subject matter, "Playground" is not a call to action masked as a film. It's a gripping work of observation more concerned with identifying patterns, teasing out motivations and laying bare the reality of how we come to relate to one another. (SD-Agencies)