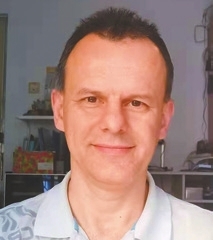 Hungary, Director of Hungarian Technology Center
In the second year of the COVID-19 pandemic, I lost some businesses due to the extremely high delivery costs from China to Europe, my customers didn't want to order, can't bear these costs, and also I couldn't travel back to my country as I planned, because if I leave China it is very hard to come back.
I gained more time for myself to practice yoga, meditation, and tried out new things I never tried before, like Ayurveda massage and oil treatment, or Chinese Paida (拍打)natural treatment.
In 2022, I expect that most of the tendencies we have now will continue, and maybe in the second half of the year there will be some opening up in terms of international travel, so hopefully I can go abroad again without so many troubles that we have now.