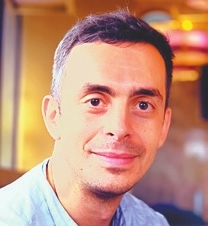 The Republic of Moldova, Marketing director
The year 2021 for me was associated with traveling. I have traveled a lot around China throughout the year, especially in Guangdong, visiting many towns with remarkable local culture such as Foshan, Huizhou, Shantou and Heyuan. I discovered new places and took quite a lot of pictures. For me, being a photographer in China is like a breath of fresh air.
Also, winning second place in the Expats Eye Shenzhen Photo Contest inspired me to keep going and to keep on improving my photography skills. It gave me the confidence that my pictures are valuable not only for me, but for the community as well.
In 2022, I am planning to visit more places, take more beautiful shots and showing to everyone the real China — a country that is vibrant, colorful and breathtaking.