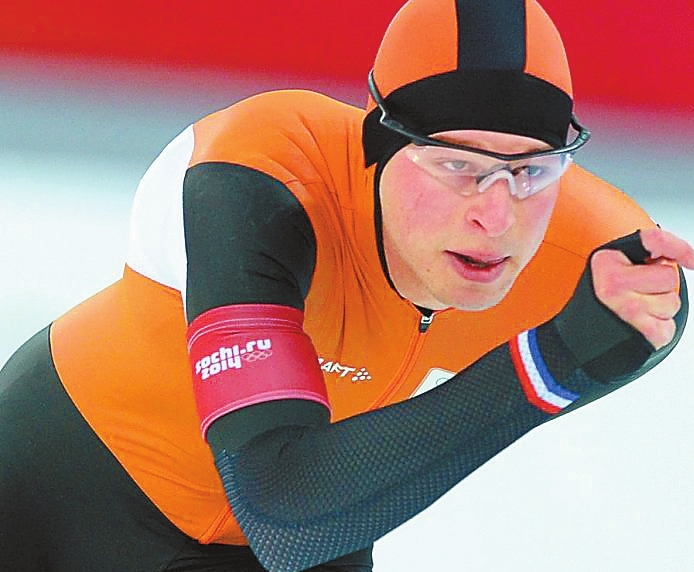 DUTCH speed skating legend Sven Kramer is eying his fifth Winter Olympics at Beijing.
"I do have faith in my own abilities," insisted Dutch speed skating icon Sven Kramer back in October.
No one can doubt the motivation and determination of the 35-year-old, who is the most decorated male Olympic speed skater of all time with nine medals. But an operation in May to fix a back injury put Kramer in danger of missing out on a place at the 2022 Winter Olympics. After being sidelined for quite a while, the hopes of the four-time Olympic champion of securing a direct berth at the Beijing Games were dashed with a hugely disappointing third place in the 5,000m at the Dutch national Olympics trials Sunday. Kramer posted a time of 6 minutes and 12.29 seconds, behind Patrick Roest (6:08.64) and Jorrit Bergsma (6:11.14).
The setback meant that Kramer could only squeeze into the Olympics if the Royal Dutch Skating Federation (KNSB) was willing to make an exception in his case. "I can be useful for the team pursuit event and do a good 5,000m," pleaded Kramer after the trials. The message was loud and clear: he is eager to represent the Netherlands at his fifth Winter Olympics and cap a wonderful career with another medal.
A day later, the KNSB responded, announcing that Kramer will be back in Beijing in February to defend his Olympic title. As well as competing in the 5,000m where he dominated in the last three Olympics, Kramer will also feature in the team pursuit event.
(CGTN)