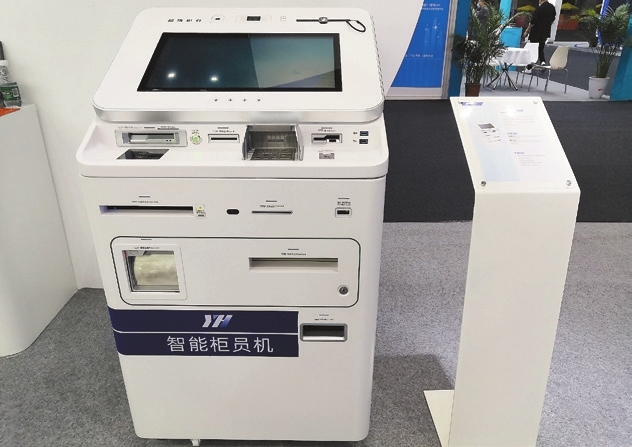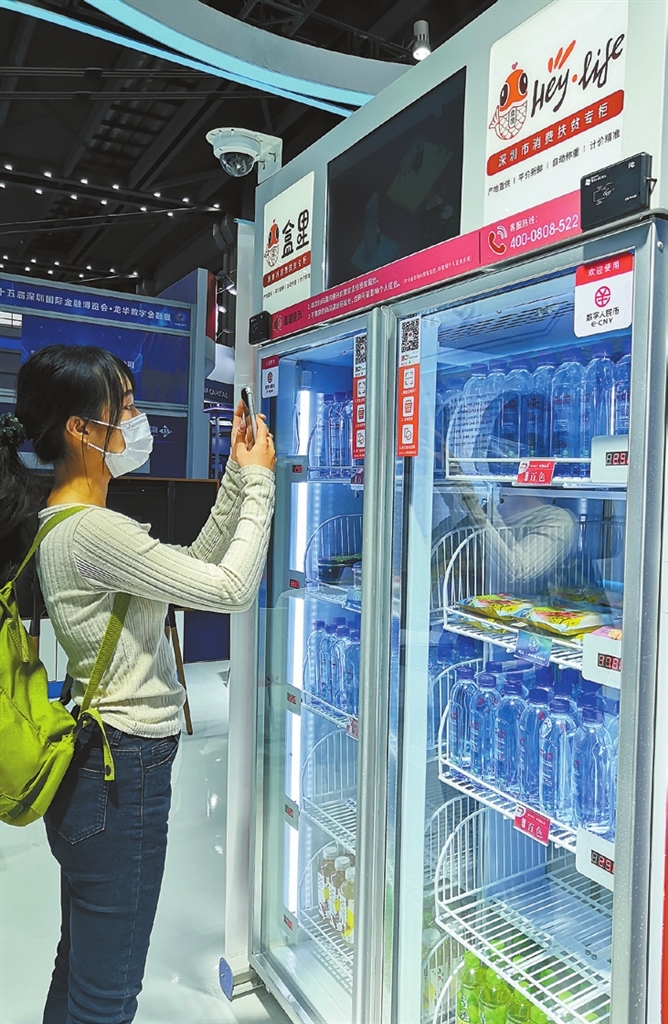 Zhang Yu
JeniZhang13@163.com
TECHNOLOGY has always been a fixture at the Shenzhen International Finance Expo, as global tech trends are profoundly transforming the finance industry and some technologies offer the potential to play even bigger roles as developments continue.
At the 15th Shenzhen International Finance Expo, the latest technologies, products and solutions that support financial services were on display.
The expo, which kicked off in Hall 1 of the Shenzhen Convention and Exhibition Center in Futian District on Friday, covered the latest fintech applications that leverage advanced technologies such as biometrics, artificial intelligence (AI), blockchain, cloud computing, big data and Internet of Things (IoT).
A smart pro-consumption vending machine, which is said to be the first of its kind in the country, was showcased at the expo. The machine was developed by Sanong Technology (Shenzhen) Co. Ltd.
"To purchase an item, consumers only need to scan the QR code on the machine and select the digital RMB payment on the payment page," explained Tan Yu with Longhua District Investment Promotion and Enterprise Service Center.
According to Tan, the vending machine is the country's first market-oriented application that integrates IoT, digital currency and poverty alleviation through consumption. The majority of the products in the machines come from poverty-stricken areas to which Shenzhen has offered targeted assistance.
The vending machine adopts AI interactive technology similar to that seen in unmanned retail stores and can run unattended for 24 hours. "The vending machines have been put into use in many locations across the city so far," said Tan.
Shenzhen Yihua Computer Co. Ltd. brought two types of smart teller systems to the expo. Established in 1999, the Shenzhen firm has been dedicated to providing systematic and targeted solutions for domestic and foreign banking institutions to develop smart banks.
According to the company, the self-service bill machine can issue and store bills such as checks, certificates of deposit and treasury bond collection vouchers, effectively reducing the workload of counter services and lowering operating costs.
The cash and bill all-in-one machine combines multiple functions such as noncash business, cash business and bill business, promoting the transformation and upgrade of bank outlets to a more intelligent and off-the-counter mode.