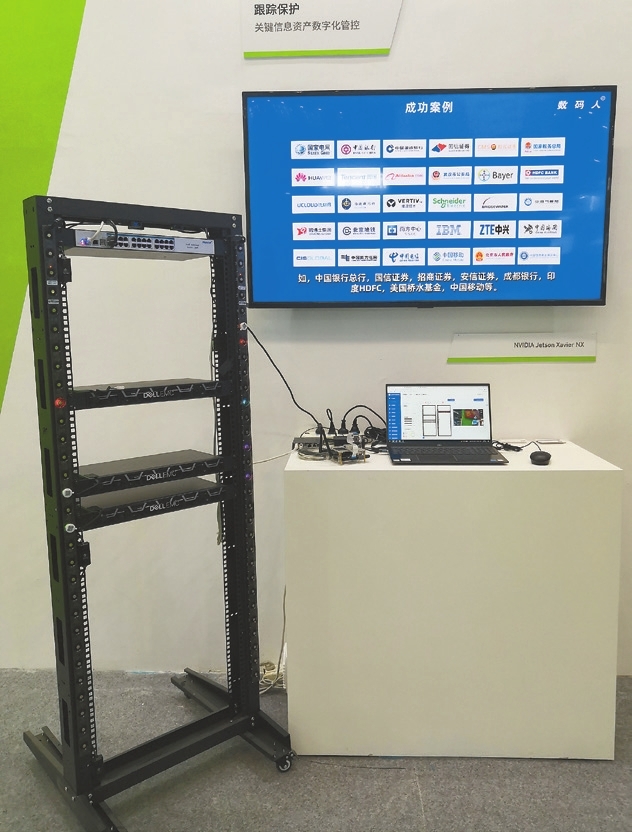 Zhang Yu, Zhang Yingxi
JeniZhang13@163.com
IT asset security and auditing are critical for businesses. However, the majority of IT asset management (ITAM) processing is labor-intensive, which surely results in a slew of issues. The 15th Shenzhen International Finance Expo, which was held at Shenzhen Convention and Exhibition Center in Futian District, featured a Shenzhen company's IT asset digital management solution for businesses.
The expo this year has evolved from a platform for the development of the finance industry to a comprehensive exhibition and trade platform for financial services, financial technologies, green finance and industrial finance.
Shenzhen Digitalor Technology Co. Ltd., the ITAM solution provider, was one of the more than 200 exhibitors at the event.
"The solution can manage, track, and position assets in real time across multiple locations and centers," said Kitty Chen, Digitalor's senior solution consultant. "It can also monitor servers' spatial resources and the physical security of IT assets around the clock, and ensure 100 percent accuracy of IT asset data."
Chen said that their ITAM solution can check million-level assets in five seconds without the need for manual copying and recording. The behavior supervision of operation and maintenance employees is visualized using behavior supervision technologies.
"Asset inventory is time and labor intensive, and the manual process is outdated," said Chen, adding that enterprises may achieve digital transformation by managing and controlling their IT assets digitally.
Digitalor's ITAM solution has received numerous awards and invention patents both at home and abroad, and has been used in more than 200 global projects. Over 100 data centers across the world use its products, as do several well-known enterprises like Tencent, Alibaba, Huawei, China Mobile, and the Shenzhen Stock Exchange, according to the company.