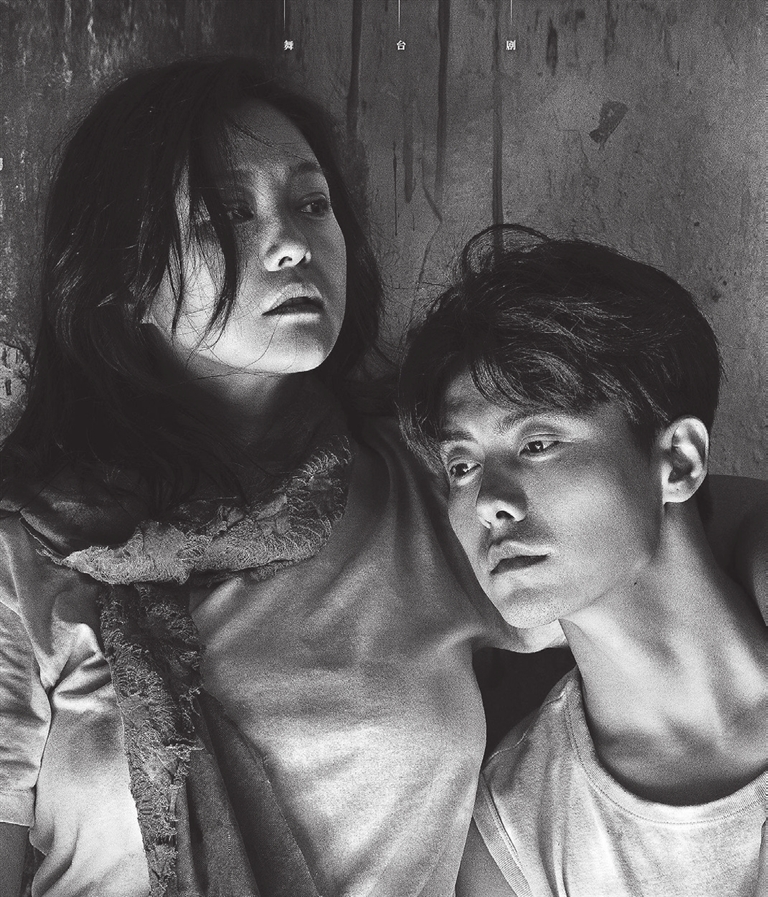 South Korean director Bong Joon-ho's raucous social satire, "Parasite," which won the Palme d'Or at the Cannes Film Festival and four awards at the 92nd Academy Awards, has been adapted into a Chinese-language play and will be staged in Shenzhen in April.
The play is directed by Chinese director Yang Ting and authorized by South Korean CJ Entertainment. The story revolves around a man and his unemployed family as they take a peculiar interest in a wealthy family, which leads all of them to become entangled in an unexpected incident. Chinese actor Ma Tianyu and actress Hao Lei will play the son and the daughter of the family.
The play will continue the movie's black comedy style and seeks to use some of the unique theater characteristics of light, music and costumes to give it a different feel to audience members. "The plot will be like walking a tightrope and I want audience members to feel like they are riding a roller coaster during the 2.5-hour performance," said director Yang.
The movie itself has earned a great number of fans, especially after it won several top international awards, which is good for the stage play but in the meantime it also presents challenges for the production team, said Chinese filmmaker and investor Luo Luo.
She explained that movies and TV dramas tend to have more time to tell their stories, while stage dramas are limited. Another challenge is how to both retain the existing images and characteristics of the roles in the audience's mind and avoid completely copying the roles in the film. Directors and performers must work together to overcome these dilemmas.
Actress Hao, 43, is one of the most recognizable faces in Chinese arthouse films and has been active on the stage and big screen for over 20 years. She graduated from the Shanghai Theater Academy and her performance in Meng Jinghui's play "Rhinoceros in Love" in 2003 won widespread praise. In 2019, she starred in Stan Lai's stage play "Ago."
Actor Ma, 36, is a pop singer and actor. He made his debut as a singer in 2006 after placing sixth in the final round of the "My Hero" talent show. He won two newcomer awards at the China Billboard Award Ceremony and the Most Popular Singer awards at the 5th Southeast Music Chart Awards and 11th Tencent Star Award Ceremony. He graduated from the Beijing Film Academy.
Time: 8 p.m., April 1-3
Tickets: 280-1,280 yuan
Booking: WeChat account "SZpolytheatre"
Venue: Shenzhen Poly Theater, Nanshan District (南山区深圳保利剧院)
Metro: Line 2 or 11 to Houhai Station (后海站), Exit E
(SD News)