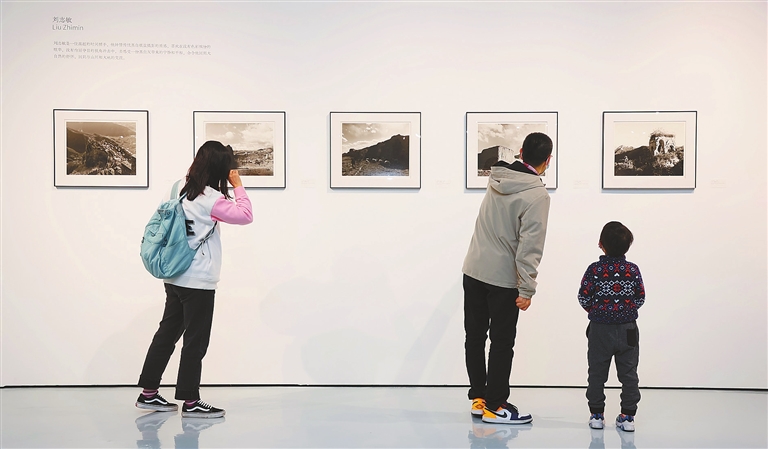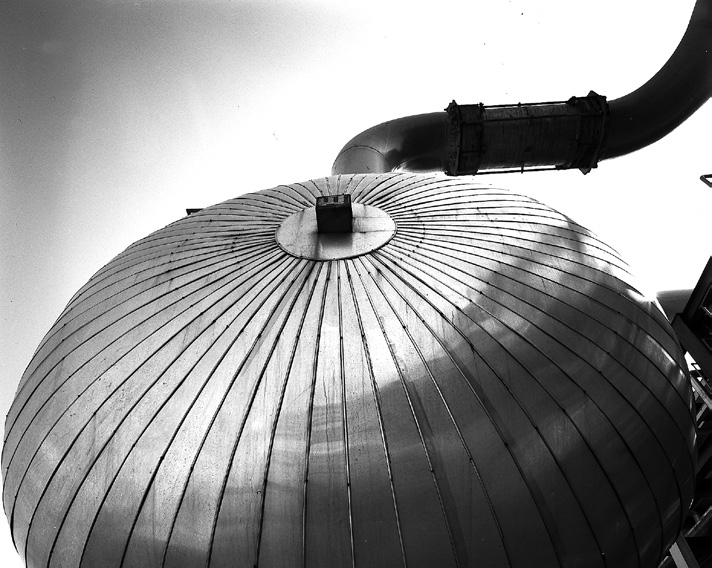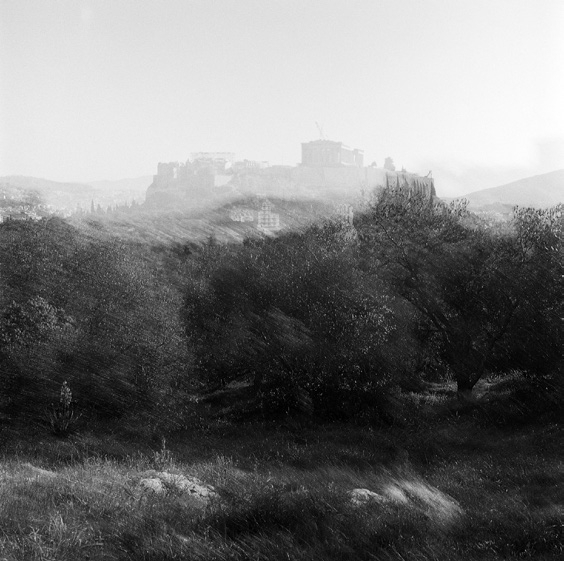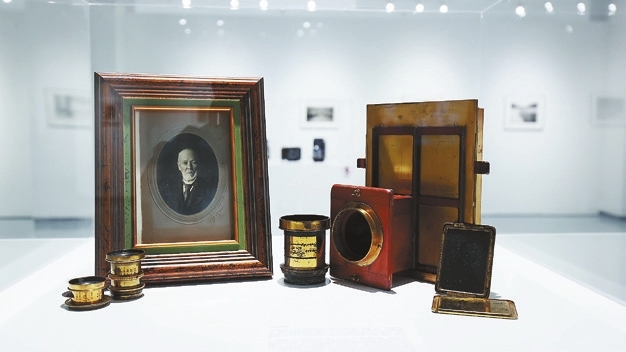 Debra Li
debra_lidan@163.com
A TOTAL of 103 black-and-white photography works by 10 contemporary artists are on display in the Art Museum of the Guangming Culture and Art Center through Feb. 26. The exhibition, "From Mountains to the Sea," also presents a batch of rarely seen vintage cameras and lenses as well as photographs from the 19th century.
Long before digital cameras and smartphones existed, people had the option of practicing traditional film photography only. At that time, taking photos and developing them was a highly complex process.
While we have enjoyed the convenience of taking high-resolution snapshots with our phones wherever we go, we have lost touch of "aura," an ineffable quality that German philosopher Walter Benjamin used to define one-of-a-kind artworks.
In his famous essay titled "The Work of Art in the Age of Mechanical Reproduction," Benjamin explained that the aura has disappeared in the modern age because art has become reproducible, in forms like photography.
However, photography can still be unique and very personal, as proved by the 10 photographers who by themselves laboriously took and developed gelatin silver prints.
In 1871, British photographer Richard Leach Maddox invented the first form of silver gelatin emulsion. By 1888, with the invention of Eastman Kodak's commercial celluloid film, photographers were able to take beautiful, high-quality black-and-white pictures using the gelatin silver print process.
Gelatin silver print photography started gaining popularity in the 1890s, but it wasn't until the 1920s and 1930s that the glossy print surfaces of silver gelatin photos were deemed desirable. The technique became a mainstream practice with photojournalism, where black and white silver gelatin photos pushed news stories further than ever before.
For more than 20 years, Bai Baokun, Li Jianjun, Liao Xianhui, Liu Zhimin, Lu Kang, Lyu Leijin, Xu Wuqiang, Yan Chen, Yu Xiaofang and Zhang Cong-yong stuck to black and white gelatin silver photography and traditional darkroom production. Carrying with them heavy gadgets such as a camera and tripod, they have walked through mountains and rivers, capturing the precious moments to be developed into unique images.
The exhibited photos cover landscapes, portraits, architecture and still life, taken in Shenzhen, Tibet, Xinjiang and other places.
In the photos by Zhang, factory pipelines appear majestic with the effect of defamiliarization, and become a piece of modern architecture. In "Twilight," a photo by Yu, the unique graininess displayed by gelatin silver prints and the delicate contrast of light and shadows transform the work into a piece of impressionist painting, only in black and white.
To help visitors better experience the process of gelatin silver photography, a darkroom is set up at the exhibition so that people can explore the equipment and solutions used in developing negative films.
The cameras on display cover every step of the history of photography, from wood cameras to the fine optics of classic vintage Leicas. "They are not just gadgets used in photography, but tell a vivid history of the social changes and technological advances," said Zuo Qianqian, co-curator of the exhibition.
A series of public benefit events, including lectures and workshops on gelatin silver photography and the history of photography, will be held during the run of the exhibition.
Time: Until Feb. 26
Venue: Hall A, 2/F, Guangming Culture and Art Center, intersection of Chuangtou Road and Guanguang Road, Guangming District (光明区创投路与观光路交叉路口光明文化艺术中心二楼馆A)
Metro: Line 6 to Fenghuang Town Station (凤凰城站), Exit B