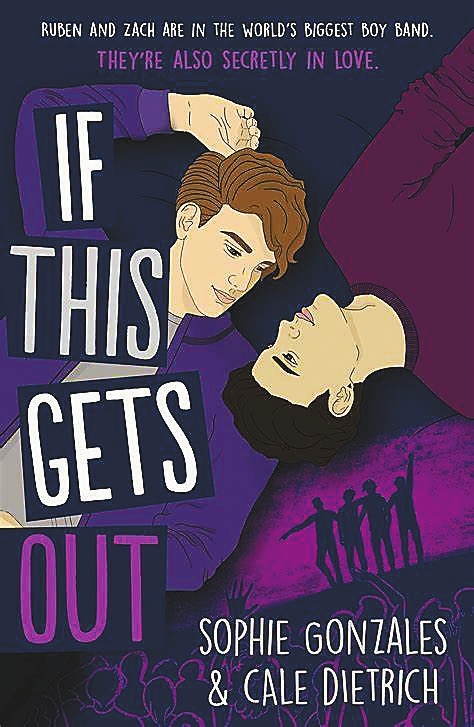 Chart-topping boy band Saturday is setting off on their first European tour and at 17, it's time for the four boys — Jon, Angel, Ruben, and Zach — to transition their image from "cute" to "hot."
Exerting complete control over this change, their management company forces shy, Catholic Jon to play on sex appeal, while exuberant, party-boy Angel is billed as a clean-cut nice guy, and Ruben, who came out to the band years ago, is forced to remain closeted to fans.
However, it isn't until Zach realizes that he is bisexual and has a crush on Ruben that he feels the full effects of the fan-friendly personas they are all being pressured to maintain.
As the tour progresses, it's only a matter of time before one of the four cracks under the strain. Despite the intensity of their situation, the characters maintain their strong, supportive friendship while encouraging one another to assert themselves and set healthy boundaries when needed. Notably, Jon and Angel are shown to have struggles similar to the queer characters when it comes to management's portrayal of their sexuality.
All four boys have involved and supportive parents, while Ruben's complicated relationship with his emotionally controlling mother feels especially real. The story is equal parts plot and character driven, with racially diverse and well-rounded characters dealing with real teen issues. This book by Sophie Gonzales and Cale Dietrich is fun and heartwarming. (SD-Agencies)