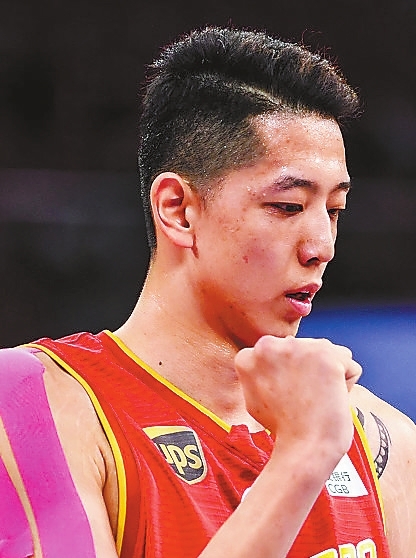 SHENZHEN Aviators center Shen Zijie was named the Chinese Basketball Association's Defensive Player of the Month on Wednesday.
Shen averaged a league-leading 3.4 blocks to go along with the league's second-best 8.0 defensive rebounds between the 10th and 18th round. He also posted an average of 1.6 steals down the stretch, ranking fourth in his position.
The award was another nod toward Shen's contributions to his team over the past month, having been named Player of the Month in January.
Shen has averaged 15.8 points, 10.4 rebounds and 2.8 blocks in 16 appearances during the current campaign, with Shenzhen ranking seventh among 20 teams with a win-loss record of 14-7.
Shanghai Sharks center Wang Zhelin was the first winner of the monthly award for defenders this season.
(Xinhua)