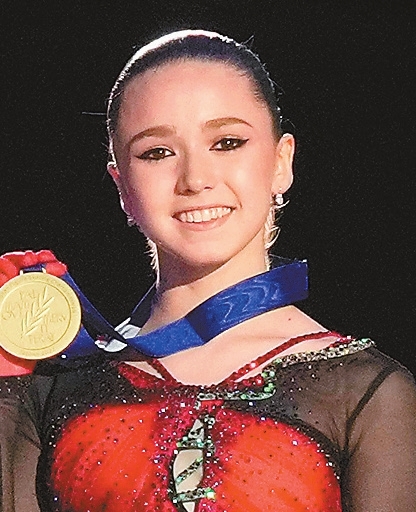 RUSSIA'S teenage sensation Kamila Valieva won the International Skating Union (ISU) European Figure Skating Championships in Estonia on Saturday, proving once again that she's a title favorite at the upcoming Beijing Winter Olympics.
Valieva, 15, won the women's singles title with a combined 259.06 points, 90.45 in the short program and 168.61 in the free skate. Anna Shcherbakova and Alexandra Trusova finished second and third, respectively, as Russians swept the podium.
Valieva won the national championships in December 2021, which secured her a berth at the Beijing Winter Olympics. The full roster of Russian figure skaters for Beijing is expected to be announced next week, with the Games scheduled to open Feb. 4.
Valieva successfully accomplished two quadruple jumps but failed to land her triple Axel in the free skate event. Earlier on Friday, she broke her own world record in the short program. She is the first female figure skater to break the 90-point threshold in the short program under the current scoring system.
(SD-CGTN)