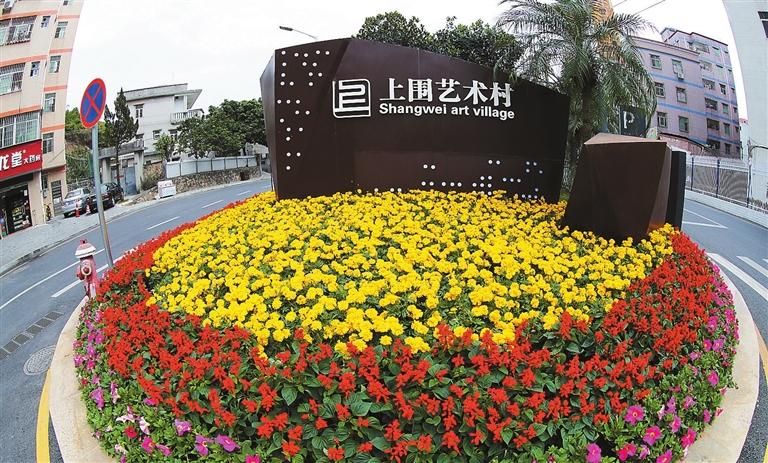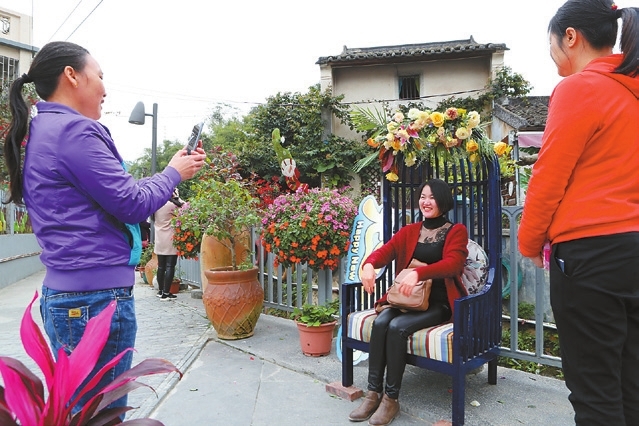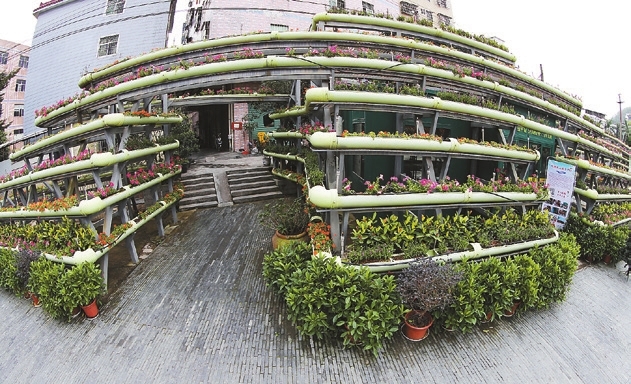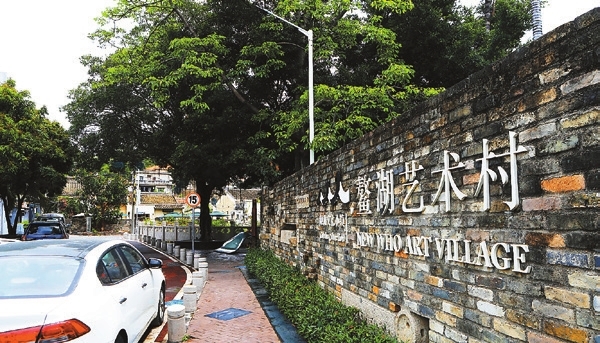 THE Department of Culture and Tourism of Guangdong Province recently released the lists of the third batch of culture and tourism characteristic villages, including selected rural tourism routes. The Shangwei Art Village and the New Who Art Village in Longhua District, Shenzhen figured among the former list while the Bao'an Red-themed tourist route and Yantian Red-themed coastal trip were included in the latter.
Shangwei Art Village
Shangwei Art Village in Guanhu Subdistrict, Longhua District, is one of the many ancient villages in Longhua that in recent years have become popular leisure destinations among visitors in Shenzhen.
Dating back about 400 years, Shangwei Village used to be a cluster of Hakka residences. The village had fallen into disrepair in the past few decades, as the city underwent fast development, due to its relatively remote location.
Shangwei Village started to show signs of rejuvenation in 2017 when the local government adopted a new approach: attracting artists and designers to settle down in the village. The artists and designers have transformed the old buildings in the village into cozy art studios, an art museum and venues hosting art activities.
The village is home to five 100-year-old watchtowers and nearly 50 ancient Hakka houses. It's a gathering place of nearly 100 art talents in over 30 art fields.
In the village, you can find the Ancient Chinese Iron Museum, which has won three Guinness records, and the country's largest private image library which collects nearly 30,000 volumes.
Surrounded by mountains and water, the village is far away from the hustle and bustle of the city. Netizens said it's the place in Shenzhen that most resembles Lijiang.
New Who Art Village
Located in Niuhu Community in Guanlan Subdistrict, Longhua District, the New Who Art Village, first built in 1706, enjoys a time-honored history of over 300 years. Most of the buildings in the village are traditional Hakka architecture style with nearly one hundred years of history.
The village is home to five ancestral halls, six watchtowers, one school from the period of the Republic of China (1912-1949) and over 100 Hakka row houses. Among them, the Qiming School and watchtower located at the rear area of village are a treasure of the village as well as a cradle of Shenzhen modern education. Renowned overseas Chinese Li Guangchang once studied here.
The New Who Art Village is one of the most active art villages in Shenzhen. Many artists there are practitioners of cultural and artistic reconstruction in rural communities.
The village in Guanlan bordering Dongguan could have been like any other old village left to decay from neglect, but thanks to among others Chinese artist Deng Chunru, who was born and raised in Shenzhen, it has been transformed into an art village that fosters a strong cultural climate.
Since 2013, local artists have been exploring the century-old Hakka village as an inspiring atmosphere for their contemporary artworks. New Who Art Village is now home to many artists from home and abroad. They set up studios for creating their art here with incredible diversity, including painting, printmaking, oil painting, sculpture, drama, music and calligraphy. (Chen Xiaochun)