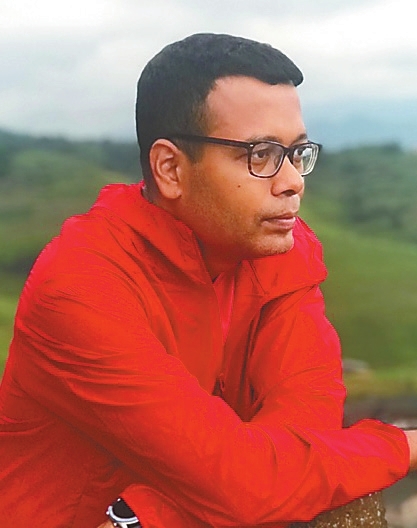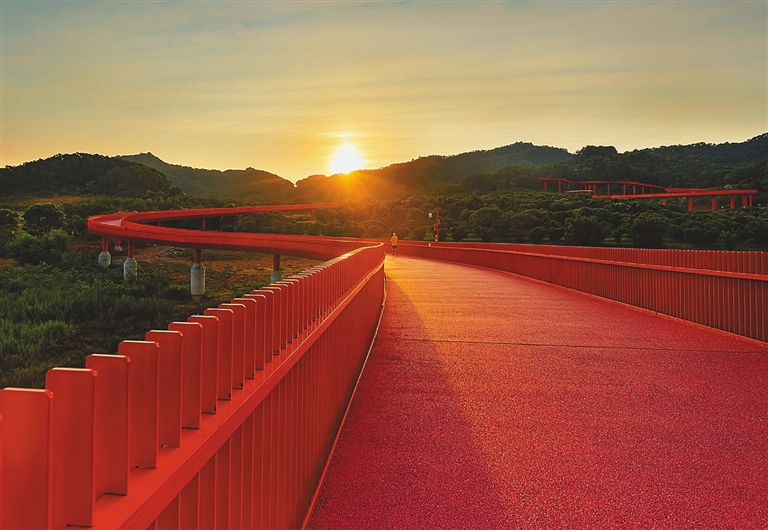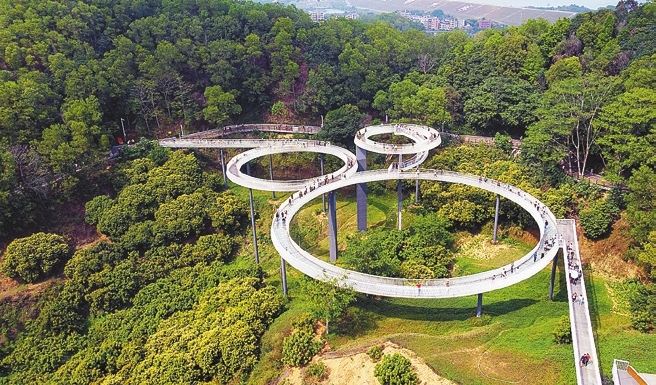 GUANGMING is one of the newest districts of Shenzhen established in 2018. Since Guangming District is located on the central axis of Guangzhou-Shenzhen-Hong Kong area, an important node of the Guangzhou-Shenzhen Science & Technology Innovation Corridor, the municipal government gave it the mission to build a world-class Science City and to be the northern center of Shenzhen. For trekking enthusiasts some major attractions in Guangming are the Dadingling Greenway and Hongqiao Park or Red Bridge Park. Dadingling Greenway is 6.4 km long while Red Bridge Park is 4 km long. Red Bridge Park is famous for its Red Bridge, which is an architectural wonder.
The Red Bridge is one of the most frequently visited places during holidays in Shenzhen. It is an architectural marvel running through the lush green hills of Guangming.
One can do the whole 6.4 km trek of Dadingling Greenway starting from Guanguang Road. In addition to Dadingling's connectivity to the Red Bridge, it also has a white floating bridge, a hanging bridge and a discovery bridge.
The trek I did was a mix of Red Bridge Park and the Dadingling Greenway. My intention was to capture on top of the mountain a sunrise bathing Red Bridge with its golden rays. To capture this one has to be in Red Bridge early in the morning. I entered the Red Bridge around 5 a.m. The sunrise was to be at 6 a.m.
After the sunrise photo I trekked over the bridge to reach the Red Bridge Tower. The Red Bridge Tower gives an excellent view of the city. From the tower, clicking a sunset with the backdrop of the city can also be a good option.
After that I entered the Dadingling Greenway area. The greenway was an amazing place giving a whole city view and the calmness of the mountain.
One can also trek the first half through the greenway looking at the white floating bridge and other bridges and then enter the Red Bridge from the tower area and trek over the Red Bridge.
Overall both the greenway and Red Bridge is a great place for trekking and photography and a must place to visit.