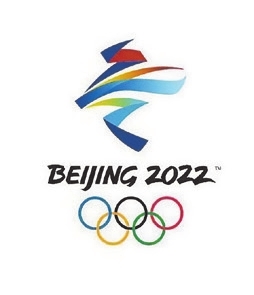 IRANIAN children painted live in a recent exhibition themed on the Beijing 2022 Olympics, drawing the Winter Olympics Games in their minds.
Mohammad Mehdi Sadeghi, 12, was among 11 young painters who painted during this event. He said Olympic Movement is "the symbol of joining all the five continents and playing with one another in peace."
He said the topic of his painting is "Flying Dreams." Like others, he also drew the Olympic rings, snowmen, and athletes in his painting.
The painting by eight-year-old Hanieh Bayati was a focal point of the audience. In her painting, snowmen, as well as colorfully-dressed skaters, and skiers were painted as playing together on snow-capped mountains, while the Iranian and Chinese flags were flanked by five interlocking rings in different colors.
The exhibition also features other 44 Olympic-themed works from children painters in more than 20 cities in Iran, ranging from five to 17 years old.
Three Iranian skiers, who have booked their berth in the upcoming Beijing Winter Olympics, also attended this exhibition. Atefeh Ahmadi, an Alpine skier, said that "it is wonderful to introduce the Olympics in Iran and demonstrate Olympic culture to the Iranians."
The upcoming Beijing 2022 will mark Ahmadi's first Olympics trip. "Every athlete strives for four years to reach the Olympics and does intensive training. I also put a lot of effort into these four years and did intensive training," she said.
"I'm glad I am into this big tournament and event," Ahmadi continued, adding that "my message is that in this great arena called the Olympics, which is the dream of every athlete, I hope the athletes will shine well in this Olympic arena."
"Beijing, we come. Together for a shared future," Ahmadi said in the interview, repeating the motto of the Beijing 2022 Winter Olympics.
Hossein Saveh Shemshaki, an Alpine skier who has participated in two Olympics, Vancouver 2010 and Sochi 2014, told Xinhua that his expectation from this Olympics is that "after the coronavirus, which disrupted things all over the world, all the countries should be present and all the athletes should come and stand together as before so that we can witness the togetherness and friendship of nations."
As he could not win an Olympic quota in 2018, Saveh Shemshaki has tried to "train more intensively and participate in the 2022 Olympics in Beijing."
(Xinhua)