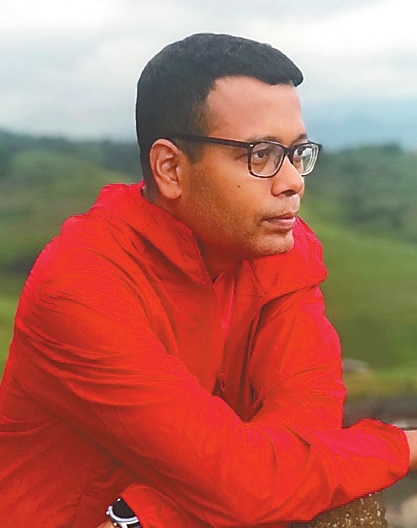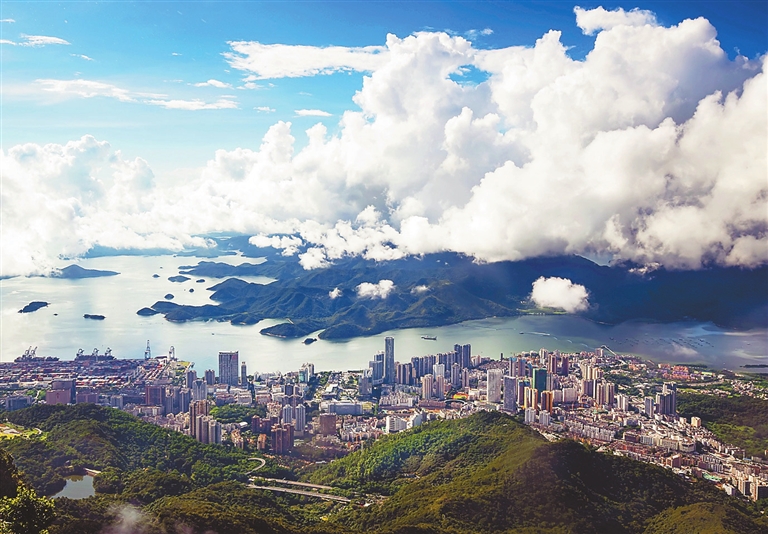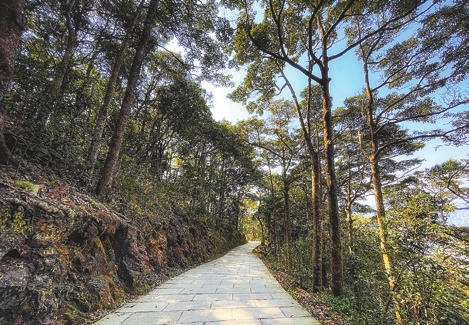 IF you are a trekking enthusiast and love nature then Wutong Mountain of Shenzhen has all the elements for you.
Wutong Mountain is located at the intersection of Luohu, Yantian and Longgang districts in Shenzhen. It is the tallest mountain in Shenzhen. The mountain is also one of the sources of the Shenzhen River.
Wutong Mountain is a rare natural scenic spot in China, in that it is located in an urban area, with coastal mountains and natural vegetation as its main scenery. There are three main peaks, called Small Wutong, Doufutou (Bean Curd Head) and Great Wutong. Great Wutong is the highest peak, reaching up 943.7 meters. "Wutong Clouds" is listed as one of Shenzhen's eight new sceneries for its capricious and magic scenery.
I visited Wutong twice, once for a normal trekking experience and once to capture the sunrise and the play of clouds.
The mountain road is fascinating and passes through an envelope of greenery. In spring and autumn many beautiful flowers can be seen in full bloom along the route. In addition to the astonishing natural greenery you can also observe beautiful butterflies and many different varieties of chirping birds.
The final of the mountain path consists of stairs you need to take to reach top of Great Wutong. The whole journey is around three to four hours based on one's walking speed.
From Great Wutong you will have a great city view, a distant view of Shenzhen Bay, Yantian Port and Hong Kong. If you confront clouds then maybe you will end capturing a most fascinating view of mountains and the city under the cloud's envelopment.
If you are a sunrise enthusiast then you will enjoy knowing Wutong Mountain provides great opportunities to click sunrises. Normally the main gate opens by 6 a.m., but you can reach the main gate by 2:30 a.m. and request an entry. You will find many people at that time. The golden hour makes Wutong look majestic.
Night view is also majestic, especially for the city view and the view of the Yantian Port. Great Wutong can be cold at night so better take a light jacket. Also carry some insect spray for the night.