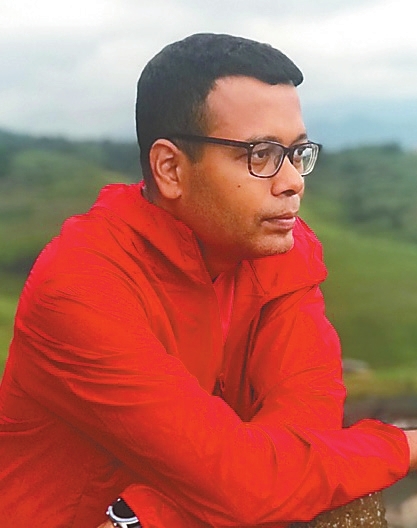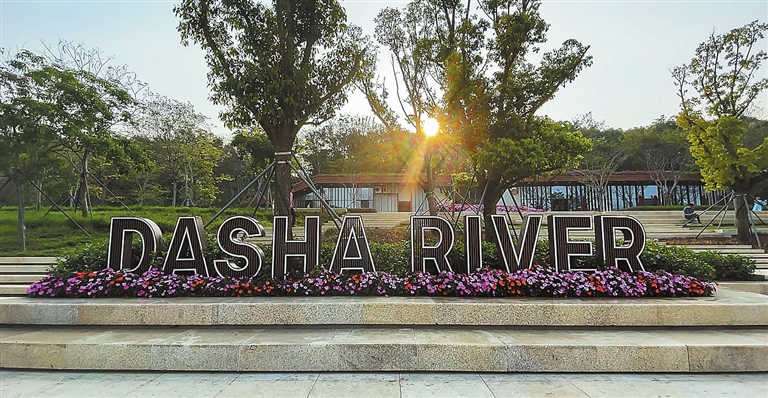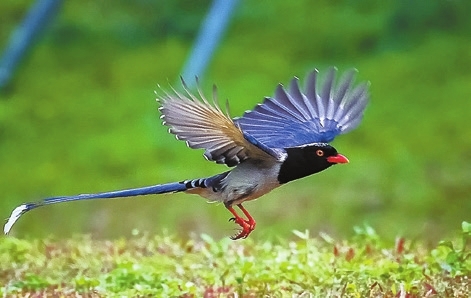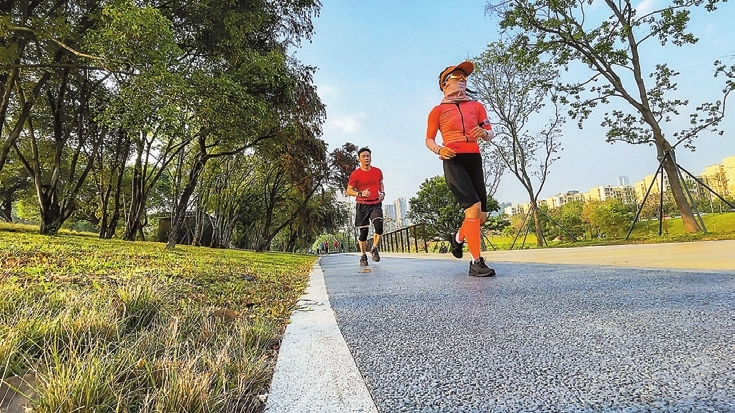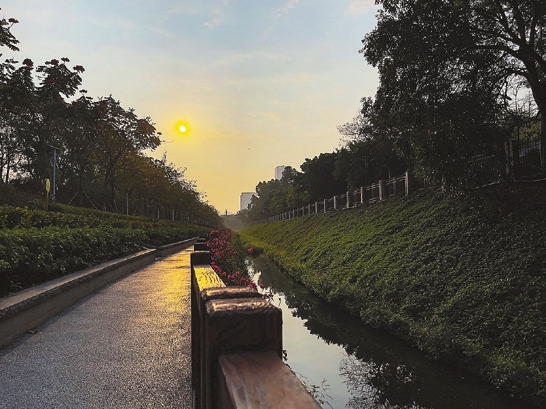 DASHA River Park is a greenway ecological corridor wonder extending from Xili to the Shenzhen Bay Park. It is a 10 km stretch full of beautiful trees, flowers, and walkways suitable for morning and evening walks and an after-work jog.
Dasha River flows alongside the Dasha River Park. There was a time that the river shrunk significantly due to pollution. But in recent years the authorities have done an excellent job of both restoring the river and creating a beautiful park.
An early morning walk or jog is fascinating along the Dasha River Park. If you enter the park from the Baishizhou side, the Shenzhen Bay Park is to your left and to the right is Xili. Many jogging clubs arrange early morning jogs from Xili to the Shenzhen Bay Park.
You can also have a leisurly walk along the Dasha River side. You can also cycle the full 10km stretch on weekdays along the park; there is a separate path for cyclists only.
The park also has beautiful grasslands ideal for spending some leisure time. For landscape enthusiasts the Dasha River Park is ideal for both sunrise and sunset photo shoots. The best place for taking sunrise photos is on the wooden bridge on the way from Baishizhou to Xili.
For bird photography enthusiasts the Dasha River Park also has a lot to offer. Egrets can be seen alongside the Dasha River. Also, there are lots of small birds available in the park such as the black-collared starling, Daurian redstart, red-billed blue magpie, red-whiskered bulbul, spotted dove, white wagtail, and many others.
To reach Dasha River Park from Xili, take Line 7 to Exit C of the Chaguang Metro Station. From Baishizhou, take Line 1 to Exit B of the Baishizhou Metro Station, then go straight towards west for around 500 meters along Shennan Boulevard and you will come to the Dasha River Park.
Dasha River Park is a beautiful nature park situated in the backdrop of Shenzhen Hi-tech Industrial Park. It is a must-visit place for people of all ages.