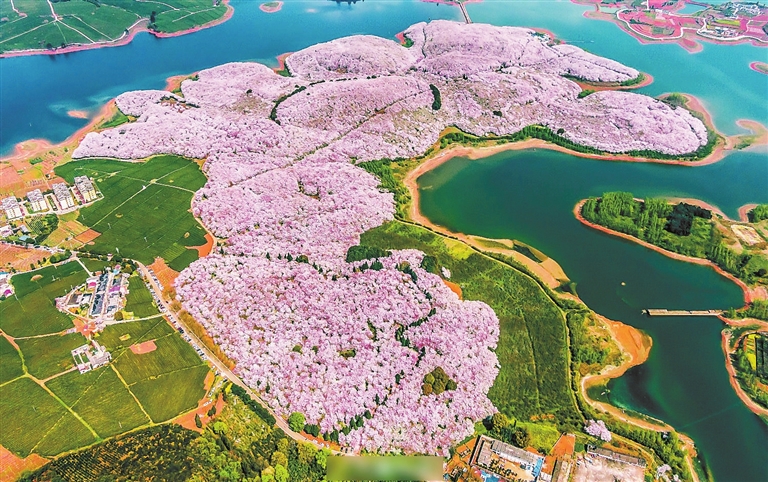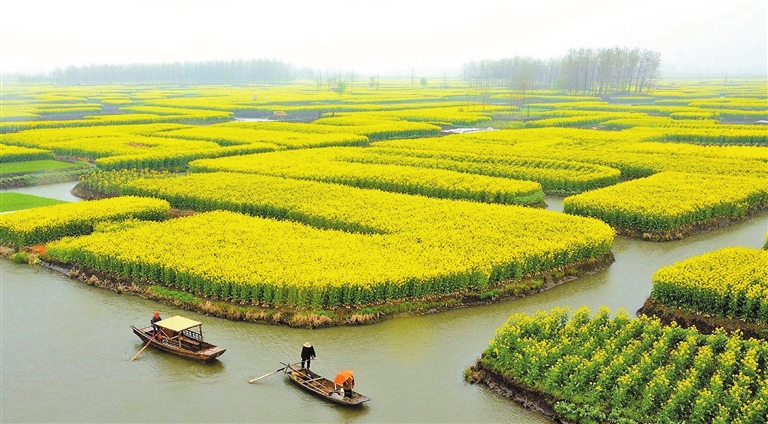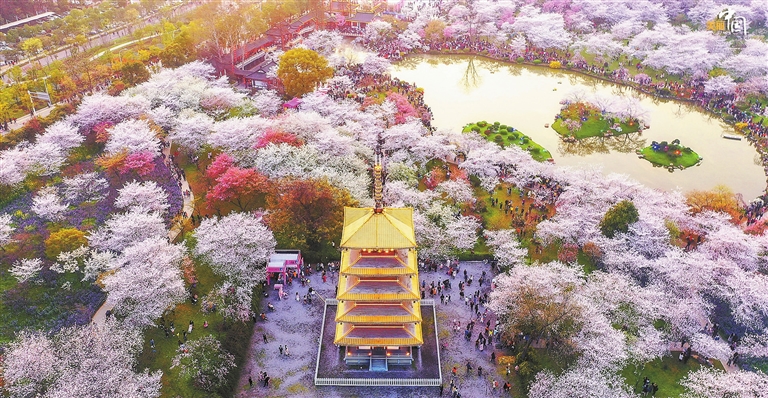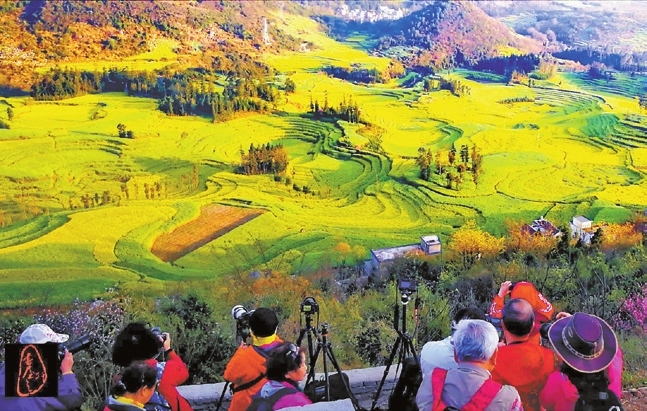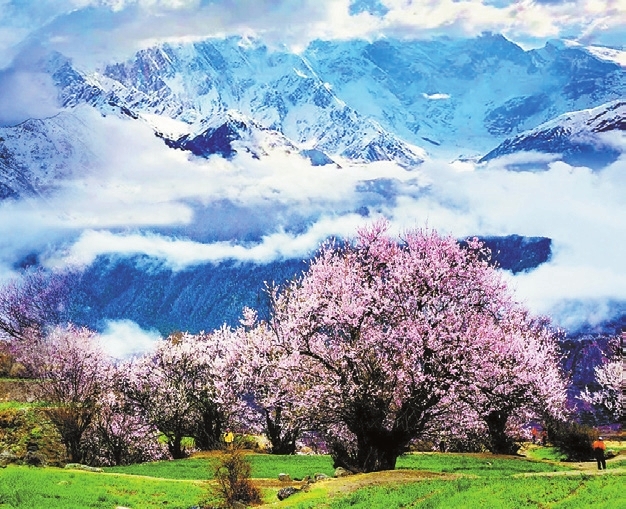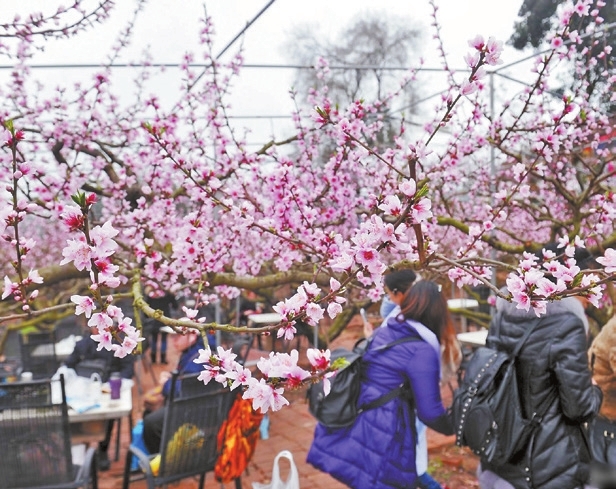 SPRING, the season of birth, vitality and vibrant colors, is just around the corner. Planning for a trip for flowers this spring but haven't decided where to go? This list of destinations for admiring flowers may help you find your answer.
Rapeseed flowers
Rapeseed flowers are one of the star flowers of March. Luoping, a county under Qujing City in Southwest China's Yunnan Province, is one of the perfect destinations to appreciate this flower. Fields planted with rapeseed flowers extend thousands of hectares to form a sea of golden yellow, attracting tens of thousands of visitors every year. A series of events held during the rapeseed flower season such as a cycling race, a marathon and folk culture activities provide you with opportunities to appreciate the beauty of the flowers from angles other than just from the camera lens.
Best known as the birthplace of many men of letters including Shi Nai'an and Zheng Xie (Zheng Banqiao), Xinghua, a city in East China's Jiangsu Province, also takes pride in its rapeseed flower-adorned scenery in spring. Here, rapeseed flowers are planted on patches of farmlands divided by riverways. If you watch the farmlands from a distance or from above, they look like golden yellow colored islands scattered on the water, a marvelous view to be found nowhere else.
Cherry blossoms
Viewing cherry blossoms is without a doubt one of the reasons that people like to travel in March and April. Do some research on the internet and you will find the Yuantouzhu scenic area in Wuxi, Jiangsu Province high on almost every list recommending the best places for cherry blossoms in China. The peninsula lying on the northwestern shore of Taihu Lake is home to dozens of scenic spots including pavilions, temples, bridges and gardens, all built in traditional Chinese architectural styles. When spring comes and the more than 30,000 cherry blossom trees on the peninsula are in full bloom, many of these scenic sports become prime locations for admiring the pink flowers, which are truly a gift of spring.
If you fancy a trip of even more cherry blossoms, then Anshun in Southwest China's Guizhou Province is a destination you should not miss. The Pingba Cherry Blossom Garden, where more than 700,000 cherry blossom trees are planted, is the largest cherry blossom park in China. The sections of Guiyang-Huangping and Shanghai-Kunming expressways crossing the park are hailed as "roads towards spring" for the breathtaking views along the way.
Another pink flower loved by the Chinese people in spring is the peach blossom. One of the best places to admire them is Nyingchi in Tibet Autonomous Region. Visitors coming to the city for peach blossoms are suggested to drive or take a ride along the No. 318 National Highway for a view along the road of the splendid tapestry extending hundreds of kilometers, formed by flowers on hundreds of thousands of peach trees. Two recommended sites to enjoy peach blossoms include a 30-kilometer peach blossom gully in Bomi County, and the Gala Village in Nyingchi where the city's annual peach blossom festival kicks off.
If a trip to the plateau city of Nyingchi seems too challenging for you, then Chengdu, the capital city of southwestern China's Sichuan Province, may be a good alternative. Chengdu's Longquan Mountain is popular among both natives and tourists for blooming flowers throughout the year. However, the best season for a visit is spring when peach blossoms, plum blossoms, pea blossoms and rapeseed flowers in full bloom adorn the hillsides, as if clothing the mountain with a new dress of pink, white and yellow.
(Yu Yuanfan)