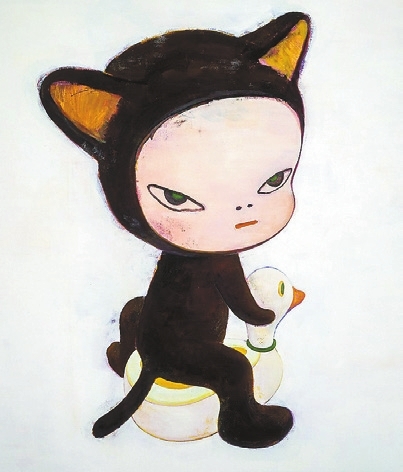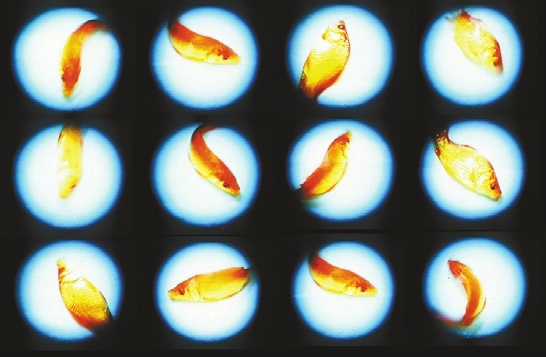 Yoshitomo Nara's exhibition
YOSHITOMO NARA is one of the most beloved contemporary Japanese artists. The protagonist in his works, a girl with big, wide eyes often wearing an unhappy look or a sarcastic smile, strikes deep resonance with the young people today.
Nara's name-sake exhibition will be unveiled at the Yuz Museum at the richly cultured West Bund area of Shanghai on Saturday. It will be Nara's first solo exhibition on the Chinese mainland, a highlight of West Bund's cultural and art calendar in the first half of this year.
The exhibition will offer an all-encompassing review of Nara's expansive career, spanning 37 years, to bring together over 70 major paintings, sculptures, ceramics and installations, as well as more than 700 manuscripts.
US artist's solo show
THE first solo museum exhibition by American artist Austin Lee (born in 1983), held by M Woods Gallery in 798 Art Zone in Chaoyang District in Beijing, will last until May 8.
The exhibition, titled "Human Nature," is the artist's largest and most comprehensive exhibition to date.
The exhibition presents the artist's works created between 2019 and this year, including paintings, animations, large-scale installations, and a commissioned site-specific work.
Lee's creation represents a new way of artistic practice and expression. He first uses computer software to create in virtual reality, and then presents the creation in physical form as paintings, installations and sculptures.
In the fusion and transformation of fiction and reality, the exhibition invokes questions like: How do we interpret human emotions through digital technology, and how does technology better help us understand the depth of human emotions?
Video time travel
WORKS by 17 trailblazers in experimental video art from China, Japan and South Korea will team up at "Refocusing on the Medium: The Rise of East Asia Video Art," an upcoming exhibition mounted by the Minsheng Art Museum in Beijing.
It is an unprecedented exploration of the distinctive phenomenon in the contemporary art world: How video as a new art medium has reshaped artists' creation since the 1960s. It will take the viewers to the past and the frontiers of video art, helping them understand the evolution of the art form. Featured artists will include Katsuhiro Yamaguchi, Nam June Paik, Yoko Ono and Chen Shaoxiong, to name a few. The exhibition will run from Saturday to May 8.(SD-Agencies)